This week I wanted to share a WOW Story! This incredible success story will have you saying WOW!,  If this doesn't give you strength and the desire to dig a bit deeper, not sure what will! When you can overcome true hardship and keep your head in the game while fighting the biggest battle of your life, that says a lot about you! Sandy, Thank you for inspiring so many and for sharing your strength with the world! So proud of you for not giving up and happy for your WIN!
"For me, every new day, every New Year is a blessing….beating cancer twice puts your life into perspective really fast and makes you grateful for every day of life….
By God's grace I beat Breast Cancer in 2009 and after a double Mastectomy was given a clean bill of health with only a 3% chance of recurrence. I immediately embarked into living a clean, healthy active lifestyle.

In 2015 I had made the decision to check an item off my bucket list and do an NPC Fitness competition. In early 2016 I decided I would try to hit the stage again and a few weeks before I started training through self-check ( Always remember to check yourselves – no one knows your body better than you!) I discovered what would be later diagnosed as a recurrence of the exact same cancer in the exact same place….but thank God it had not spread to any other parts of my body – so I immediately went into survivor mode ready to do once again whatever I needed to survive.
The second round was the hardest – this time I needed Chemo and radiation….I knew it would not be easy and that it would take its toll on my body but I refused to let Cancer win.
I knew that losing to this disease was never an option for me – my faith in God and love from my family and friends was bigger than Cancer. One of the biggest challenges was keeping food down during Chemo – I stayed active as a Zumba Fitness ® instructor and continued to lift during my treatments adjusting where needed.
Through a friend I was introduced to Devotion Nutrition Protein and their "Flex Flavors and it was without a doubt a godsend. Sometimes I survived only on Devotion shakes and Fluff- it was all I could keep down. Not only did it provide me with the nutrients I needed but most important it was doctor approved – and as anyone whose had chemo knows you start to lose the ability to taste certain flavors – so the Flex Flavors packet kept my palette "guessing" all the time and I was able to enjoy a new flavor with every shake – and they got rid of the metallic taste left in your mouth from Chemo. Eventually I found my way to Devotion's Facebook page which was filled with different recipes and uses for the protein powder and I was in HEAVEN!!   I also discovered the creators of Devotion Nutrition who were incredibly supportive and very happy to answer all my doctors' questions regarding the products to ensure they would be safe for me to use.
I became a member of Gina's VIP Program throughout my chemo and radiation treatments as well – the "Tribe" provided me moral support, motivation and accountability as I slowly but surely took control of my body again. My oncologist used to tell me I was the only cancer patient she's ever had with muscles and a chemo port. The steroids I had during my chemo rounds took its toll on my body and I remember a doctor telling me I'd never see my abs again and I should just accept that this was my life now……all I could think was "watch me"…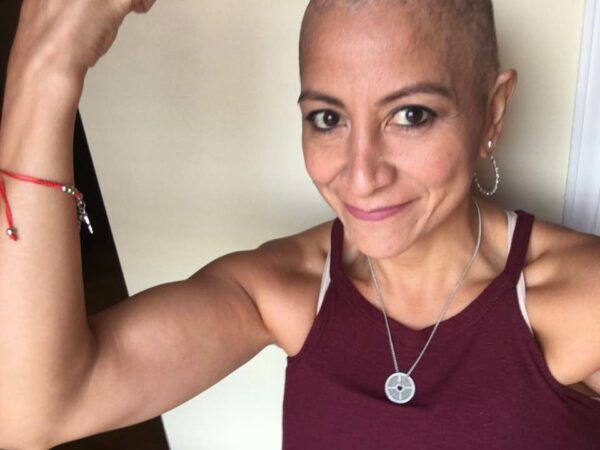 Competition prep is very different from "every day" eating and I needed a "lifestyle" to ensure success and provide me a wide variety of nutrients while still achieving the changes I needed. Under Gina's UAP program I not only kept what muscle mass I had during my treatments but I have added some….my baby abs are making their way back……and after a year of being cancer free…I am ending 2017 healthy, stronger and even more determined to transform my body not into what it was prior to Cancer but even BETTER and HEALTHIER than it was.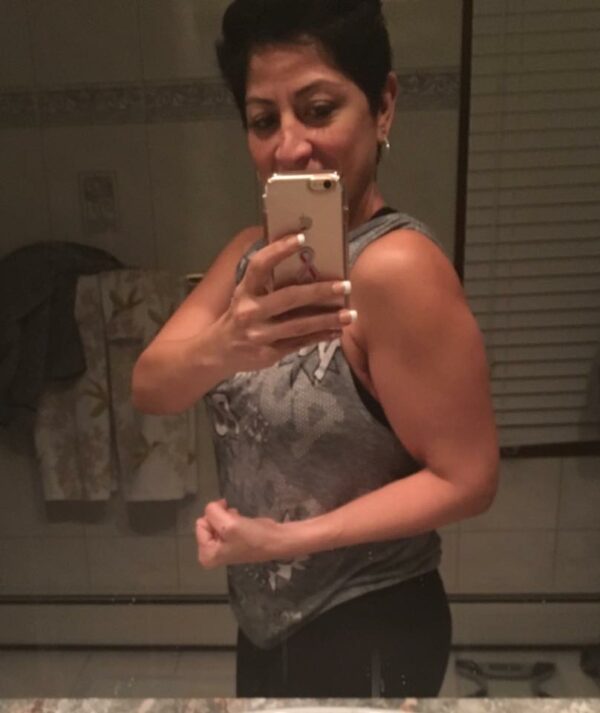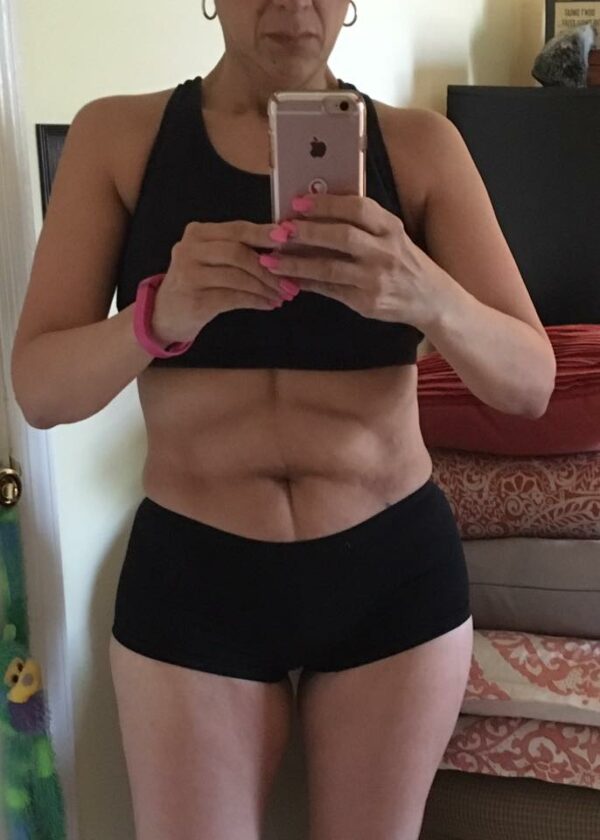 Every new change I see in my body is another step closer to claiming ME back…… with the New Year here, I am thankful for it all and I look forward to reaching my goals. I know that with God, my loved ones and my "Tribe" by my side nothing is impossible. January 8th, 2018 we begin Gina's "New Year's Ultimate Breakthrough Challenge" I can't wait to see what 2018 brings for us all – remember – Trust the process – let the doubt in others towards you catapult you forwards and never, ever give up." – Sandy Molon