Guilt-Free Cookie Dough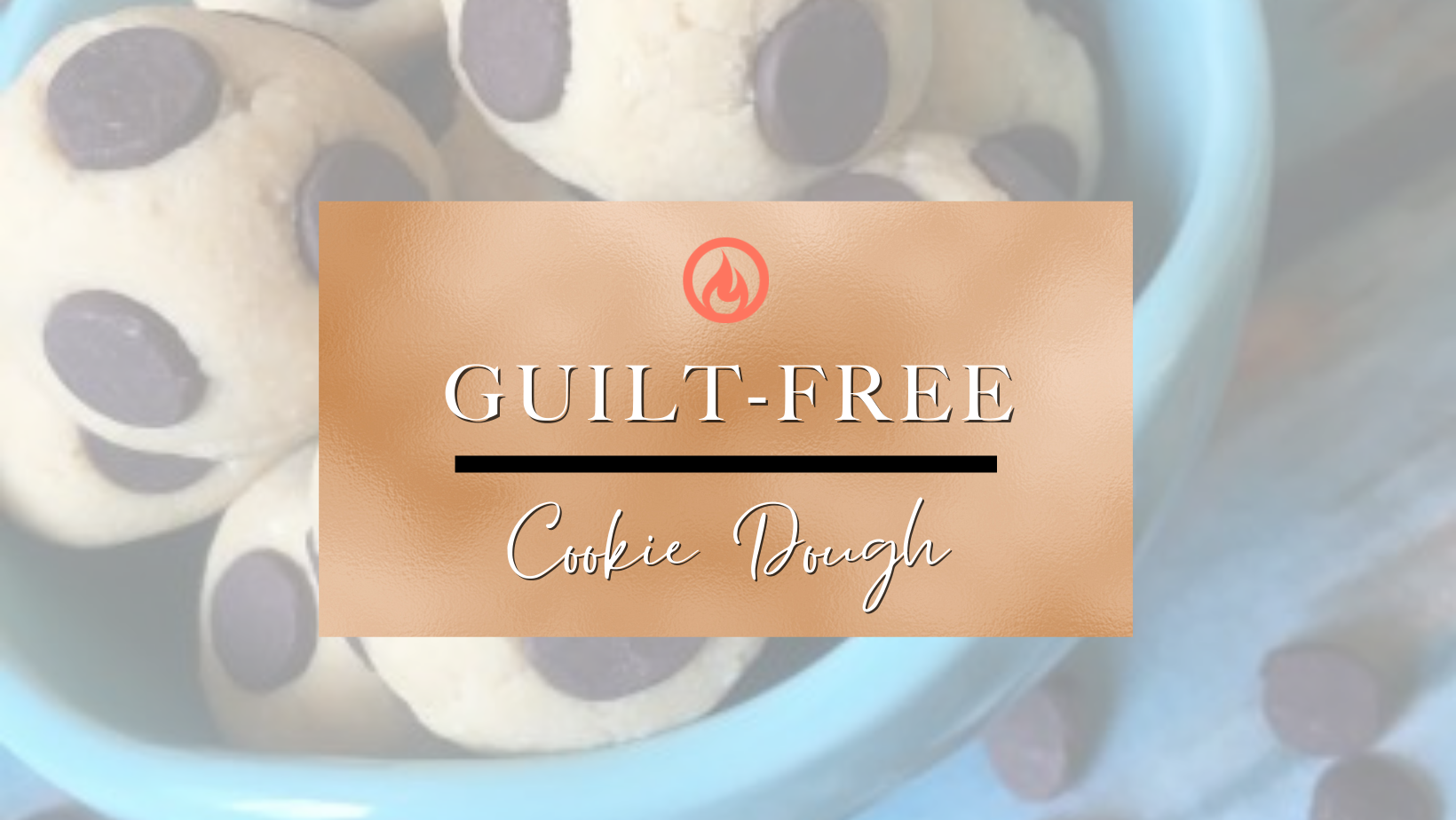 Ditch the sugar this Valentine's and stay on track with these AMAZING Crinkle Cookies. These were one of my favorite creations of 2020. While committing to all REAL foods and creating FUN, Delicious recipes to curb those cravings, the Crinkle Cookie was created. Learn more about the 21-Day Real Foods Challenge Program HERE. 
Enjoy these completely GUILT FREE! 
Ingredients:
3 tbsp oats

1 can (15 oz) garbanzo beans (chickpeas)

1/3 cup almond meal

4-6 packets Flex Flavors – the flavor of your choice. (4 PB Crunch + 1 Creme Brulee)

2 tbsp natural peanut butter (chunky or creamy)

2 tbsp unsweetened almond milk

2 tbsp pure pumpkin

1/4 tsp sea salt

1 scoop Angel Food Cake Protein

Optional (macros do not include chips):

2-4 tbsp chocolate chips (regular or Lilly's sugar-Free)
Directions:
Rinse and drain garbanzo beans. Pulse oats in a food processor. Add all other ingredients except chocolate chips and puree until well mixed. Fold in chocolate chips (if using) and place in a bowl. Refrigerate for at least an hour, the longer the better. Enjoy!