Protein Popcorn
(Serves: 4)
Ingredients: 
-½ scoop protein Devotion Angel Food Cake protein powder
-2-3 Flex Flavors (of your choice) ANY Flavor is AMAZING (Pumpkin Spice is a seasonal favorite)
( Birthday Cake, Creme Brulee or Monkey Bread are other fun favorites)
-½ tsp cinnamon
-¼ C unpopped popcorn kernels (8-10 C popped)
-1 TBSP coconut oil, melted
* For Halloween add in some orange sprinkles (just a few makes it a holiday pop with little sugar) 
Directions:
In a small bowl, combine protein powder with Flex Flavors and cinnamon and set aside. Pop popcorn kernels using air popper or other preferred popping method. Microwavable popcorn can be substituted, if desired.
Transfer popped corn to a large paper bag, ziptop bag or bowl with a lid. Drizzle melted coconut oil over popped corn, close, and shake to distribute, then add protein powder and Flex Flavors and shake to coat.
Enjoy!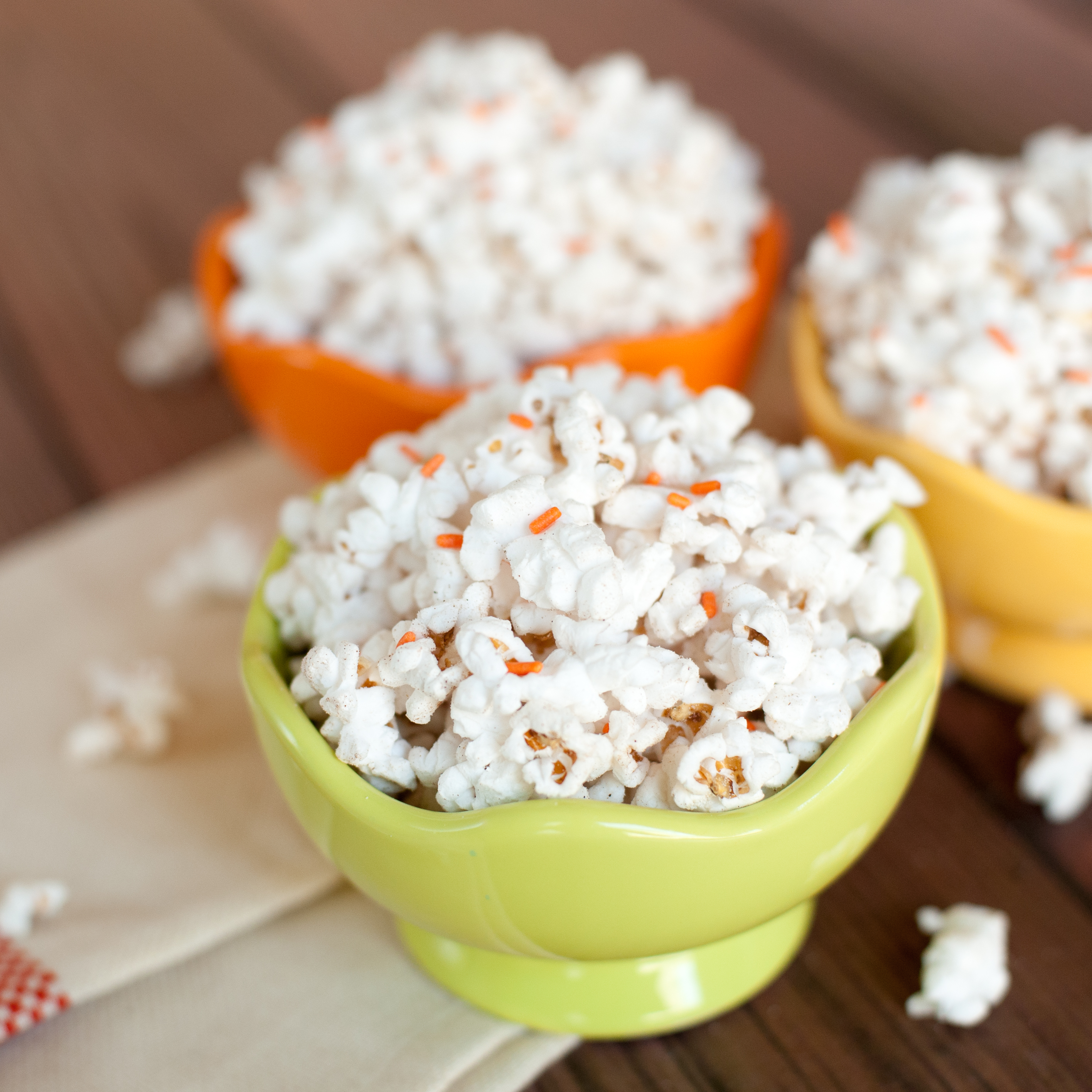 Nutritional Info: 
(per serving)
Calories: 70
Fat: 4 grams
Saturated: 3.4 grams
Carbs: 6.9 grams
Fiber: 1.9 grams
Protein: 3.5 grams