Only

$

67.00!
6 week UAP- Ultimate Accelerated Plan New & Improved!
UAP VOLUME 2
Get the NEW & IMPROVED UAP. You LOVED the UAP and you will LOVE the NEW & IMPROVED that much more!
I took the feedback and requests of the layout of the Ultimate Breakthrough Plan and IMPROVED the UAP with the same look and feel. Tweaked the menu to help with substitutions and added new Circuit workouts, recipes and more…
-36 NEW UAP Circuit workouts
-NEW Recipes to keep you on track.
-NEW format with exchange list
-Changes throughout the 6-week diet plan to allow for BETTER results and even more flexibility with the menu!
Can I really transform my body in just 6 weeks?
Oh yes, you know it because we did it with the Original UAP! Now Easier to follow, make swaps, NEW Circuits and much more!
Lose Weight
Burn Fat
Build Lean Muscle
Improve Your Endurance
Increase Your Strength
… and above all, feel AMAZING! YOU KNOW what I am talking about! 
Ultimate Accelerated Program (UAP Volume 2)
36 NEW High Intensity Circuit Workouts that combine cardio and strength training for maximum results
6-Week UPDATED Daily Nutrition Plan to burn fat, build muscle and optimize healthy weight loss
NO GYM Necessary- as always- to get the BEST results!
NEW Fat Blasting Cardio Plan to increase your calorie burn and improve your endurance
UAP CIRCUIT workout VIDEOS (included in VIP)
BONUS!
Food Substitution Exchange List so you can customize your meals to fit your needs and preferences easier with each exchange list visible with each menu!
NEW Favorite Healthy & Delicious Recipes throughout the program to reduce cravings while reaching your fitness goals, while keeping it simple!
14 Tips to Ensure Success and get the results you really want
Weekly Checklist
Goal Worksheet
NEW & Improved Meal Plan & Training Routine for Each Week!
~ Julie Williams

~ Andi Huckaby

~ Liz Tanis

~ Michelle Segedy

~ Dana Farmer Hamby

~ Carol Hibbard

"OMG Gina, I am so happy! To fit in my old jeans again. It is an amazing feeling! Even after my full hysterectomy when I was having a hard time managing my weight. Your plans always help me get back on track again! Thank you!"

~ Patricia Clifford

"6 weeks Post hysterectomy and I am feeling back to my old self, thank you Gina!"

~ Patricia Clifford
Save by purchasing purchasing multiple plans...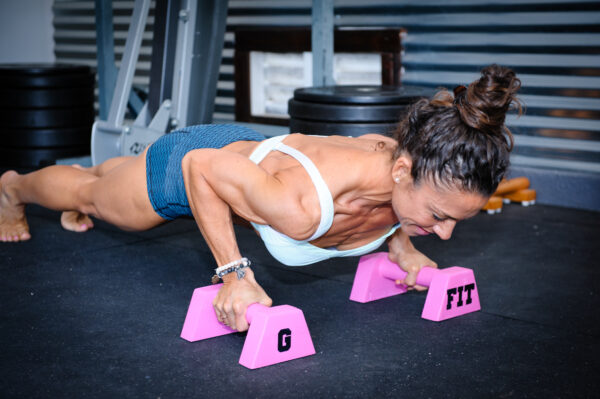 Join the Challenge- Become a VIP
follow me on
Instagram!
@GinaAliotti
↑