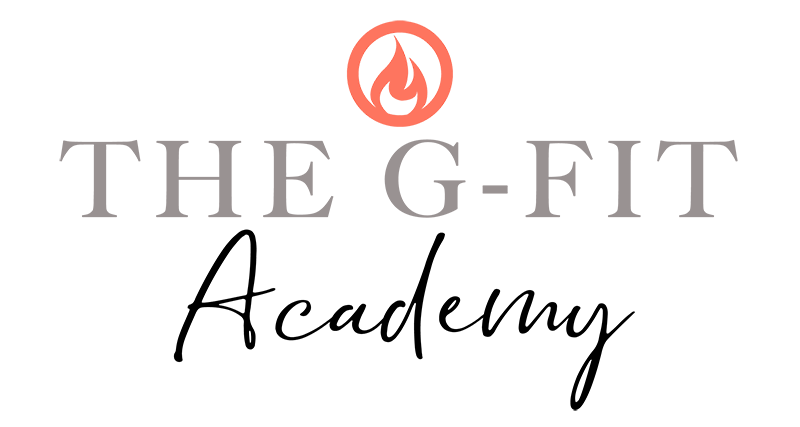 Master your fitness game
once
and
for
all.
The G-Fit Academy is the most comprehensive program to Ignite your Inner Fire and allow you to step up your fitness game by teaching you how to implement a proven system that will cultivate life-lasting results in mind, body and soul… 
JOIN THE WAITLIST NOW
Stop feeling frustrated, lost, and overwhelmed because you can't reach your goals.
The G-Fit Academy will get you real & lasting results using a formula that will work for you no matter where you are in life. 
All without feeling confused & overwhelmed, trying to figure out where to start, how to fit it all into your busy day, and make those lasting changes that make you feel amazing without stripping you of the things you love.
The G-Fit Academy is so much more than "just another program" because inside, you'll access the full A-Z Blueprint that will work no matter what stage of life you are in.
If you're tired of feeling stuck, running around in circles, trying to "make it work" without seeing results – I've got the best news ever…I completely understand! With all the confusing advice out there, it's hard to sift through the noise and figure out the best way to change your body and get lasting results.
The G-Fit Academy is the only implementation program that will teach you exactly how to reach your goals while understanding a proven system that will allow you to maintain them for life with ZERO frustration.
Guided Coaching
No more wasting time feeling overwhelmed by DIY programs and the results you are NOT getting.
Complete Trainings
No more spending a fortune purchasing programs that only give you ONE piece of the puzzle.
Weekly Meal Plans
No more figuring out how to enjoy food without sabotaging the results you work so hard for.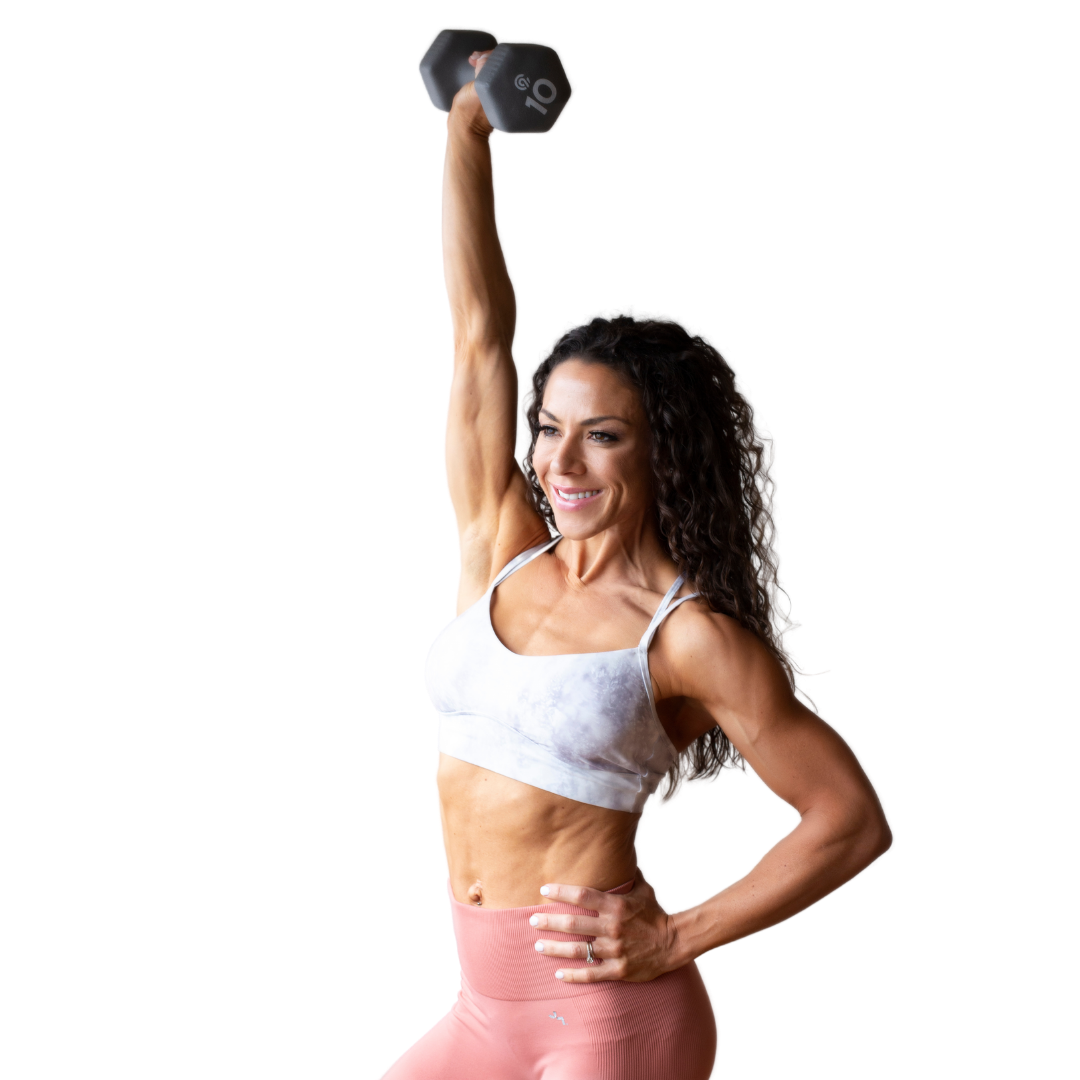 THE GIRL BEHIND THE G in G-FIT
My name is Gina. I know you can completely redesign your life because I have witnessed thousands of clients redesign theirs and completely redesigned mine by using this SAME EXACT formula.
Gina Aliotti was born and raised in Monterey, Ca, now living in Carlsbad, Ca with her two children and incredible husband. She is a renowned fitness professional and master trainer who went from gym burnout to living a healthier lifestyle! Her life mission is to help women of all ages simplify their fitness game and get more results by doing less.
The G-Fit Academy is so much more than "just another program"  because inside you'll access the full A-Z Blueprint that will work no matter what stage of life you are in.
What if I told you the strategies that are getting women the

best

 

results

 
not

 

the diet you follow or the workout plan you do?
What really works isn't researching the latest greatest diet trend or what your girlfriend had amazing success with…
It's so much more…
It's knowing the action steps to ensure that WHATEVER diet or training plan you follow resonates with you.
It's knowing the action steps to keep you aligned with YOUR purpose and goals.
It's knowing how to remove the noise and focus back on what's really important: YOU.
It's knowing how to accelerate your goals from a solid place of understanding why you are even doing what you are doing.
It's knowing how to maintain your results once you reach your BIG goals.
It's knowing how to pivot and reignite your fire when life throws you lemons and you lose your motivation or fall out of alignment.
It's setting yourself up for success by building a solid foundation of bricks, not sticks.
Those are the things that make the biggest, lasting changes in your body. 
Those are the things that accelerate your momentum and allow you to maintain your results for life.
Which in turn, makes you a happy, healthy, balanced, and confident woman who has clarity, not confusion. 
The G-Fit Academy is your A-Z blueprint to aligning with your purpose, detoxing from the things that are not serving you, accelerating your goals, and maintaining them for life…
All in a 12-week program that will walk you through each module and provide you with the action steps to get REAL & LASTING results.
It's time to drown out the noise, and get serious about your goals.
The entire G-Fit Academy is designed to accelerate your success and save you from years of frustration, trying to "figure it out".
I will teach you how to build a solid foundation that delivers the biggest changes in your body but also makes you an amazing mother, friend, wife, coworker, and everything else in between. I will teach you how to stay in the driver's seat NO MATTER what life throws at you!
Whether you are rocking your body goals right now, feeling frustrated and overwhelmed with where to start, or want to learn how to implement a system that will work and allow you to continue to elevate your goals, The G-Fit Academy is for you.
A clear understanding of the G-Fit System that will keep you motivated, UNSTUCK and flowing through life. 
A clear understanding of the methods behind the G-Fit Carb Cycling Formulas and why they work and how they will continue to work as long as you implement them.
A guided 4-week accelerated program to implement the carb cycling formulas to witness the mental and physical results.
A guided 4-week maintenance plan to begin to implement guilt-free refuels and truly understand their power and how they will only HELP you continue to see results.
Confidence in what to do when you feel off and how to immediately get yourself back on track.
A clear understanding of identifying things that are holding you back and how to remove them from your space IMMEDIATELY.
A clear and timeless formula that will keep your results flowing effortlessly with ZERO resistance.
A guided DETOX of your mind, body and soul to eliminate blockers (beyond the diet) that are getting in your way. A CLEAR understanding of what's the root cause of your frustration that is holding you back. 
Mastered your refuel meals with ZERO guilt.
CONNECTION. Support, Accountability and REAL connection with your Academy sisters who will be going through the EXACT program with you navigating life, digging deep, learning and growing together! A lifelong sisterhood created and cultivated…  
Next Academy launches IN 2023
Sprint 2023 the next G-Fit Academy 12+ week journey will kick off. There is no better time to set the foundation, remove the overwhelm, gain FULL control and commit to learning how to stay ALIGNED and therefore FLOWING through life and reaching your ultimate goals!
EVERY week we will focus on taking massive action, showing up for yourself, and shifting your mindset big time.  By the end of our time together, you will have so much clarity around how to reach your goals and MAINTAIN THEM!
This Academy is not a do-it-yourself or one-size-fits-all type of program.
I can finally work with you on a personal level while allowing you the benefits of group accountability.
This is real-life coaching for you and what's going on in YOUR life right now.
You're going to have me cheering you on as your coach. I'm gonna be there with you for it all… group coaching Zoom video calls, BONUS Academy Channel to stay connected on a daily basis, a group of the most supportive women all moving through the academy together, actionable assignments, and an EXACT PLAN to use throughout your journey that will only continue to work for you.
I'm inventing a whole new way of doing my 1-on-1 coaching…it's not designed to get you short term results or make you feel amazing for a season but it's designed to help you achieve LASTING RESULTS. YOU WILL HAVE all the tools you need to learn how to be the navigator of your own ship and stop the frustration and madness of why things aren't working for you!
Because I want to make this work for everyone and help you to COMMIT, I am offering two payment options: One-Time Payment OR 3 Smaller Payments.
You choose the plan that works for YOU!
*Reminder there are limited spaces available for each academy to ensure the level of personalization and intimacy for each one. 
BE SURE TO JOIN THE WAITLIST TO BE THE FIRST TO KNOW WHEN NEXT ACADEMY DOORS OPEN.
Above all else, The G-Fit Academy will give you a solid foundation to allow you to stay on track no matter what comes up in life. When you have this foundation, nothing and no one can get in the way of your goals.
I'm super busy, how much time do I need to invest to get results?
I know you are busy and I am sure trying to figure it out is adding to the time you DON'T have.
Throughout the course, you definitely will want to invest a few hours a week in the learning process- reading modules, listening to videos, checking in with the group, doing your mini assignments, and of course carving out time for our LIVE Connections.
Remember, we are building a SOLID foundation you will have FOREVER. Once you take the time to invest in YOU and create this foundation, it will FREE up so much time (and frustration) in your future! 
I would be lying if I said this wasn't a time investment- anyone knows that making BIG changes doesn't come with little investment (time and money) BUT I can promise you that you will LOVE that you are finally giving back to YOU and spending time and energy on something that you will have forever! 
Invest in the time now, free yourself of time and frustration later.
Is this only for current G-Fit Girls who have been a part of all of your other programs (VIP, APP, Challenges, etc?
Heck, no! This is for everyone looking to finally learn the step by step formula!
While those that have been around for some time already have a taste of the G-FIt methods, teachings, and HOW AMAZING you feel, anyone who is READY to commit is welcome to join!
Is this only for beginners who know nothing about the G-Fit lifestyle?
I am proud to say, NO! There is always so much to learn and areas to dive deeper into.
While there have been SO MANY success stories with girls that have rocked my programs, challenges, and G-Fit App, the EXACT system and formula have never been taught.
Whether you're an absolute beginner and new to the G-Fit lifestyle or have been around for several years (so many of you) THIS is for YOU!
If you have loved what you have received already and want more, THIS IS FOR YOU!
If you have loved the connection and want more, THIS IS FOR YOU. 
The ONLY advantage for those that are familiar with the G-Fit Lifestyle and my approach is that you ALREADY know it works! 😉 
I am excited to give you MORE- whether you are a beginner or advanced G-Fit girl, THIS IS FOR YOU!
I'm following another diet/fitness program right now, is this something that I can "layer" on top of the other things I am already doing?
I recommend you FOCUS on one thing at a time and commit only if you are ready to fully immerse yourself into the material. We want to avoid confusion and any outside distractions. The best thing you can do is fully commit yourself to ONE thing, learn from it then you will always be able to use the material and tools no matter what else you do for yourself in the future. 
A lot of the foundational principles and tools laid out in the G-Fit Academy will only help you in your continuous evolution beyond your fitness journey.
Is this a female-only course?
Yes. While men would be able to benefit from ALL of the material as well, I want to keep it for women only so we can go deep into more intimate conversations. You must have XY Chromosomes to attend. 😉 
Does the price ever go up?
Yes! As the Academy grows and new material and value are added, so will the price but remember once you are enrolled, you will FOREVER have access to ALL the course material.
This launching price is not guaranteed for future academies.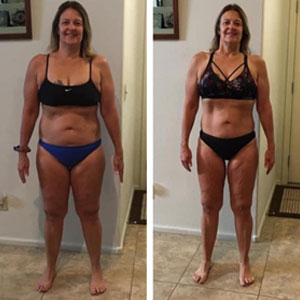 Diane L.
G-FIT Academy Graduate
I LOVE my RESULTS and this course!
More than the physical results that happened over the course of 12-weeks, I feel more confident than ever that there is no turning back! Thank you Gina for an amazing Academy that taught me so much!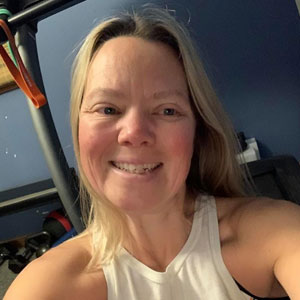 Gina s.
G-FIT Academy Graduate
I have absolutely loved the Academy and learned so much! There is no judgment and loving and caring support. I have learned how to live my best version of me with no guilt, no judgment, you vs. you. I realize what this REALLY means. I have every single tool to have no excuses and live my absolute best most purposeful, present life that I can lead. Thank you Gina!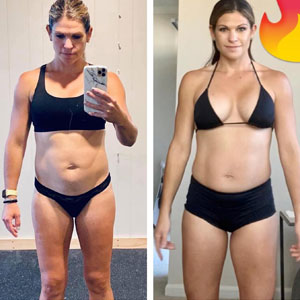 Jennifer G.
G-FIT Academy Graduate
My Fire has been lit again!
My goal this academy was to grow stronger mentally knowing that the external will glow if the internal glows. Thank you all for igniting my fire again and special thanks to Gina for always going above and beyond. I am forever grateful. WE are stronger together G-FIT Tribe
Weekly Coaching Calls
We will connect face-to-face via ZOOM 5X throughout the Academy (Wednesday's at 4 p.m. PST) to go over any questions, work through worksheets and set you up for the following week. These intimate calls will help you stay motivated and on track throughout the academy. *Replays are available incase you cannot make a zoom.
Weekly Modules
Every week will be dedicated to a different phase of the G-Fit Academy and includes lessons and assignments and a diet/training plan to go with most modules.  Each module has been designed to help you make those gigantic shifts and create lasting results, in a very easy to follow layout. 
Lifetime Academy Access
The G-Fit Academy provides you lifelong access so you can continue to tap into the material and use it as needed. As I update material or add new content that I find resourceful, you will always have access to those updates.
Be part of something amazing! Whether you are rocking your body goals right now, feeling frustrated and overwhelmed with where to start, or want to learn how to implement a system that will work and allow you to continue to elevate your goals, The G-Fit Academy is for you.
Let's talk more if you are still questioning if this is for you or not…
I get it. This is a big commitment of your time, effort, and money. I want to make sure you know how committed I am to you and helping you determine if The G-Fit Academy is for you. If you have any questions about the Academy or want to set up a quick call with me to find out if the Academy is a fit for you, let's chat!

CLICK HERE

.