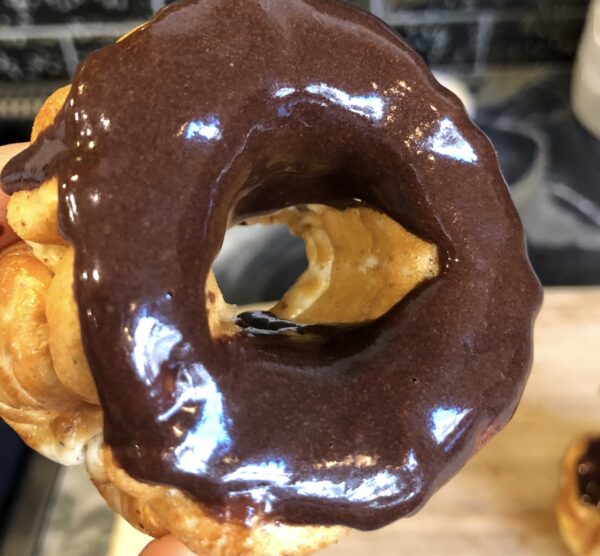 This recipe fits your meal plan for meals #2, 4 & 6 in The Ultimate Breakthrough Plan on days where those meals have fats. One serving is 2 donuts
Ingredients: 
1 scoop Devotion Nutrition Brownie Batter Protein Powder (or you can use Angel Food Cake)

3 Devotion Flex Flavors (optional but adds exceptional flavor with Zero sugar or calories)

2 TBSP coconut flour or flax seed meal

2 TBSP almond flour

2 TBSP unsweetened cocoa powder (Dutch processed, if available, yields the richest flavor)

1 ¼ tsp baking powder

1 egg

5 fl oz egg whites

3 fl oz unsweetened almond milk

Directions: 
Preheat oven to 350. Apply non-stick spray/oil to 5 wells of donut baking pan or 10 wells of a standard-size muffin pan. If using a silicone baking pan, place on a firm baking sheet.
In a small bowl, mix together dry ingredients and set aside. In a separate bowl, whisk together liquids until well blended. Combine dry ingredients with liquids and mix well. Quickly pour into prepared donut pan and bake until cooked through, approximately 18 minutes, being careful not to over bake.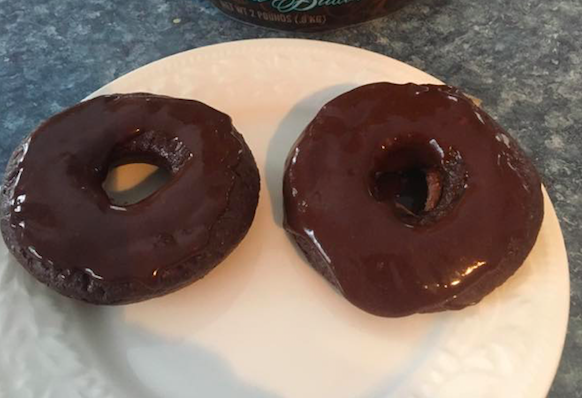 To make protein frosting or glaze, mix 1 scoop protein powder with enough liquid to get the consistency you desire and spread on warm or cooled donuts.
This recipe also presents beautifully in ramekins. Just spray 5 ramekins or oven-safe teacups, bake in the oven at 350 until done and serve hot with a spoon. In place of the protein icing, sometimes I'll enjoy with a protein latte or Devotion Fluff "a la mode!"
Get your copy of my New Ultimate Breakthrough Plan HERE.