Bloody Mary Crock Pot Chicken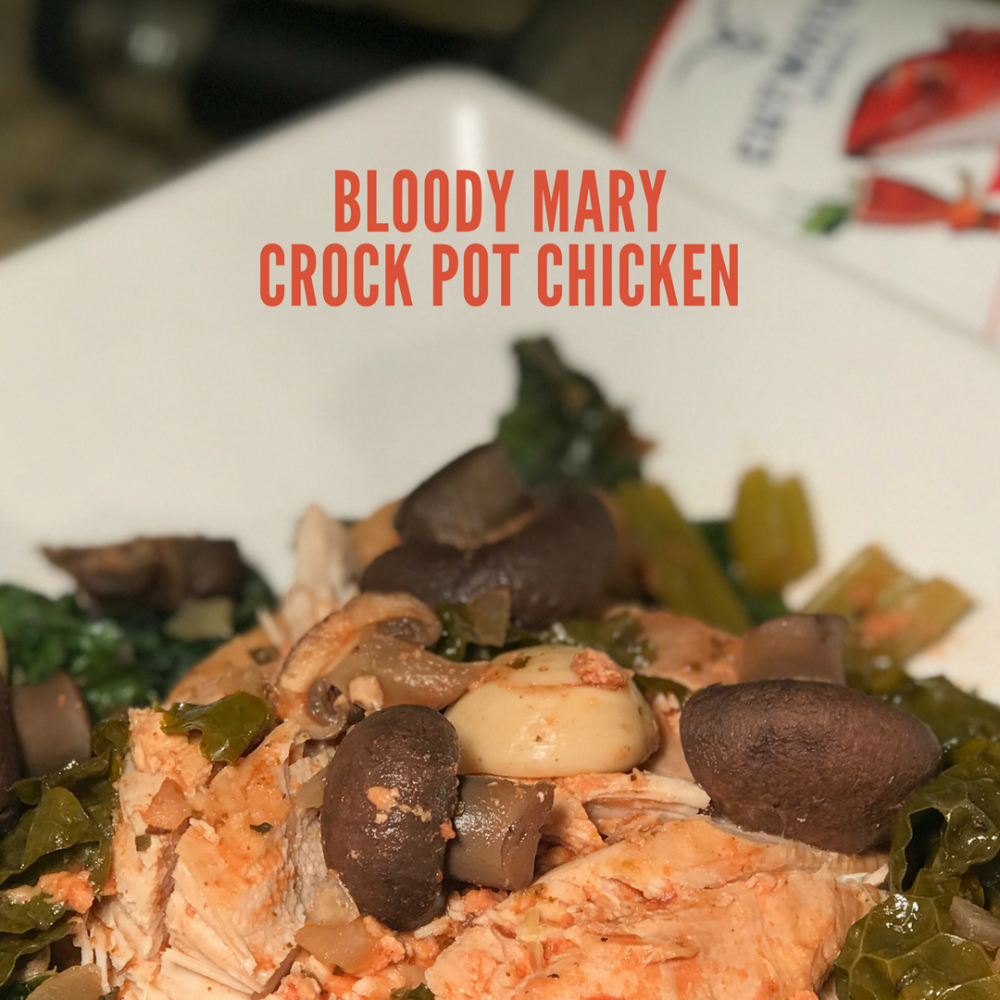 Ingredients:
-4-6 Chicken breasts (fresh or frozen)
-1/2 cup celery, chopped
-1/2 cup white or sweet onion, chopped
-8-10 Kale, de-stemmed and chopped
-2 cups mushrooms. chopped
-2-3 cups low sodium chicken broth
-12-16 oz Bloody Mary mix (no sugar added)
-1 cup water-4-6 cloves garlic, whole or minced
-Italian seasoning, to taste
Directions:
Add all ingredients in crockpot and set and forget it. I cooked on high for 4-5 hours or low for 8 hours, mixing about 1/2 way. Keep in mind, you can add other veggies, as you wish.
Serve with veggies or over bed of rice or quinoa on carb days or cauliflower rice or salad on non carb days and enjoy!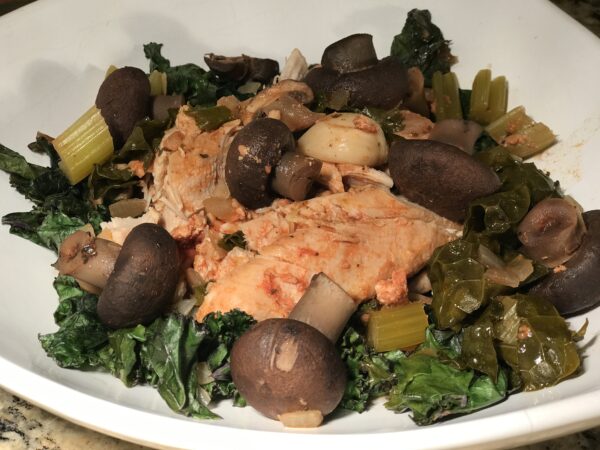 Your BREAKTHROUGH happens when you realize that eating healthy doesn't have to be bland and boring! There are so many ways to prepare the most basic foods. In my New Ultimate Breakthrough Plan, I share several yummy recipes and different ways to prepare foods so you are never eating the same meal or getting bored with your food! Learn more HERE. 
Ultimate Breakthrough Challenge starts 01/08/18 You wont want to miss it. My biggest Challenge of the year!  Your Breakthrough is right around the corner!