#unplug to Reconnect- Take the Pledge with me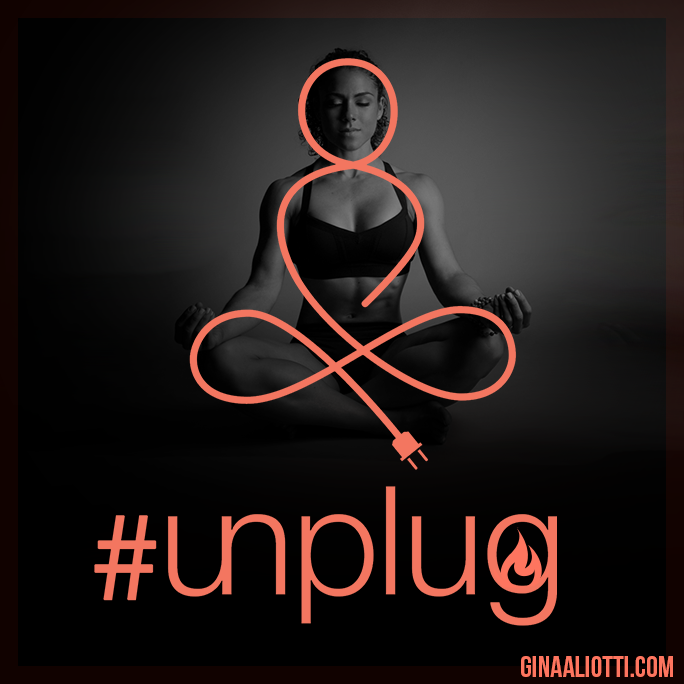 Take the Pledge with me! Sundown tomorrow marks a national holiday- one of my FAVORITES -National Day of Unplugging but not just for one day but 2 full days!! Will you take the pledge with me?
This has been the ONE thing that has completely changed my mental game, Unplugging!
Every Sunday has become a non-negotiable #unplug day. A day I free myself from digital obligations and focus on REAL time engagements and priorities. It has become a game changer for me! I didn't realize how much I was being affected by all the day to day hustle that comes from living in todays world of constant connection.
So much of what we do is not doable if we don't take the time to #unplug a bit, connect with ourselves, reflect and remove any external distractions from our lives.
I have had to accept that this is just part of living in today's high paced, technology based world. but it hasn't been easy. For this simple minded, pen and paper, hard book over audio book type girl, a world of 24/7 connection can be a lot.
There are SO much amazing benefits from living in this digital world, like being able to connect with people like all of you, from ALL over the world, who have become family however it does come with a price. The price that it is so easy to not allow ourselves the time we NEED to disconnect so we can connect more.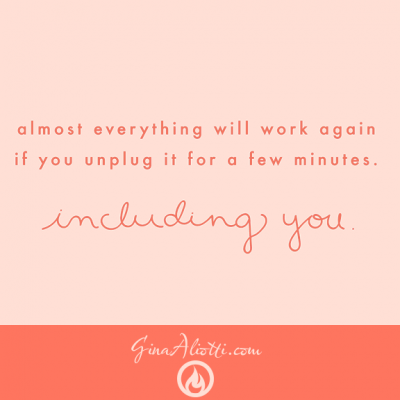 When you are so passionate about what you do and don't see your "work" as "work", it can be so easy to stay connected 24/7.
It wasn't until I finally adopted this idea of #unplugging once a week that I started to show up a bit differently in all areas of my life. This has been a HUGE turning point for my mental state. I hope that you start to adopt this idea of a once a week #unplug and see how it can completely change your week and give you the recharge you need to show up a bit more.
I Unplug to …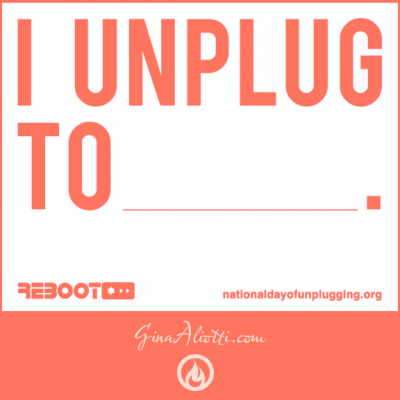 -Catch up on sleep by not setting an alarm.
-Have an extra cup of coffee, just because.
-Be Present with my Kids.
-Read a REAL book (in bed).
-Listen to music
-Write in my journal.
-Reflect on the things I want to accomplish in the coming week
-Tend to duties around the house, laundry, deep clean, etc.
-Put on a face mask
-Free my mind from the day to day grind of calls, e-mails, and constant thoughts that flood my mind of how I am going to grow, improve and take on more
-do a puzzle or draw a picture with my kids
-garden
-Have a Bloody Mary at breakfast if my heart desires …
We increasingly miss out on the important moments of our lives as we pass the hours with our noses buried in our devices. March 1-2 is National Day of Unplugging, which means we get a few bonus days to detach ourselves from our devices and #unplug.
Who is taking the pledge with me to disconnect from our Digital Devices to connect with ourselves, our loved ones and those around us in REAL TIME.

JOIN ME FOR NATIONAL DAY OF UNPLUGGING 2019 FROM SUNDOWN TO SUNDOWN, MARCH 1 – 2.
ARE YOU WITH ME?