Super Simple Turkey Arugala Nori Wraps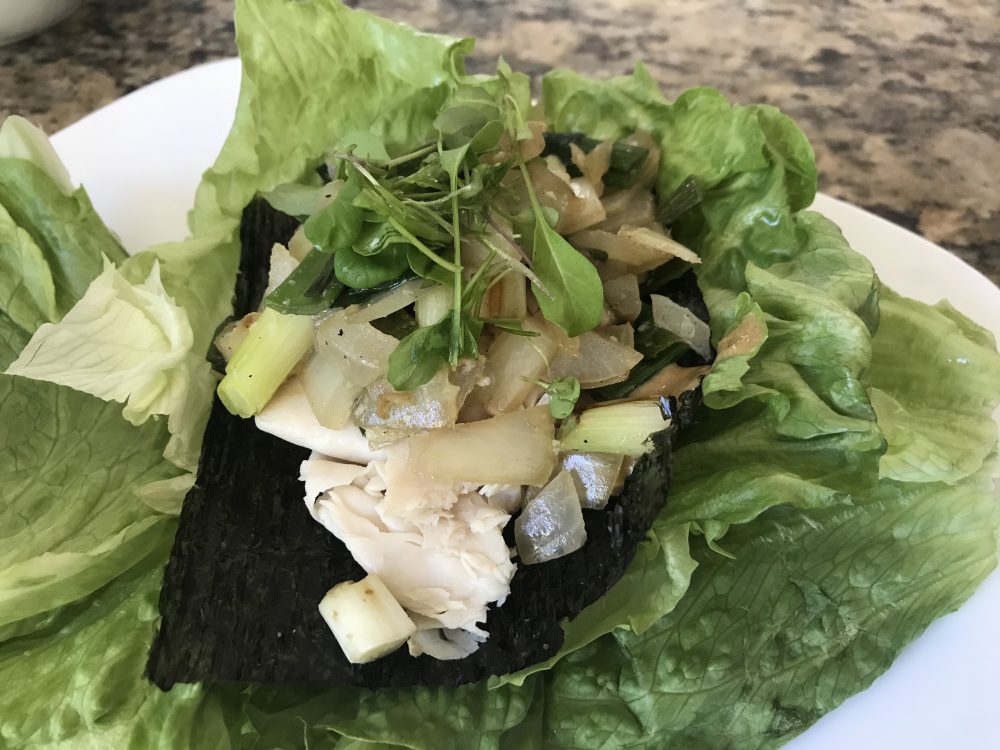 This recipe is as simple as it gets. If you don't have any lean protein prepared, no worries! Just grab some deli turkey or can of tuna and you can make it work. 🙂
Simple is my game but simple doesn't have to be bland and boring!
Ingredients:
-4 oz turkey breast
-4-6 leaves of iceberg or butter leaf lettuce
-3-4 sheets nori-1/2 cup mix of green onions & sweet onion, diced
-1-2 Dorot garlic cubes (or minced fresh garlic)
-2-3 TBSP fresh Arugula
Sauce:
1 TBSP dijon mustard
1 TBSP balsamic
dash of Tapatio
1-2 Tsp water
Mix and set aside.
Directions: 
Saute onions with garlic then set aside. Layer lettuce leaf, nori, turkey, onion mixture, sauce and top off with fresh arugula and enjoy!
If fat is included in your meal, add 2 oz avocado as a perfect fat option.
If carbs are included, add brown rice as a perfect carb option.
*Recipe as is, is a perfect for any meal with lean protein + veggie option on ANY PLAN.