Summer Shrimp Quinoa Salad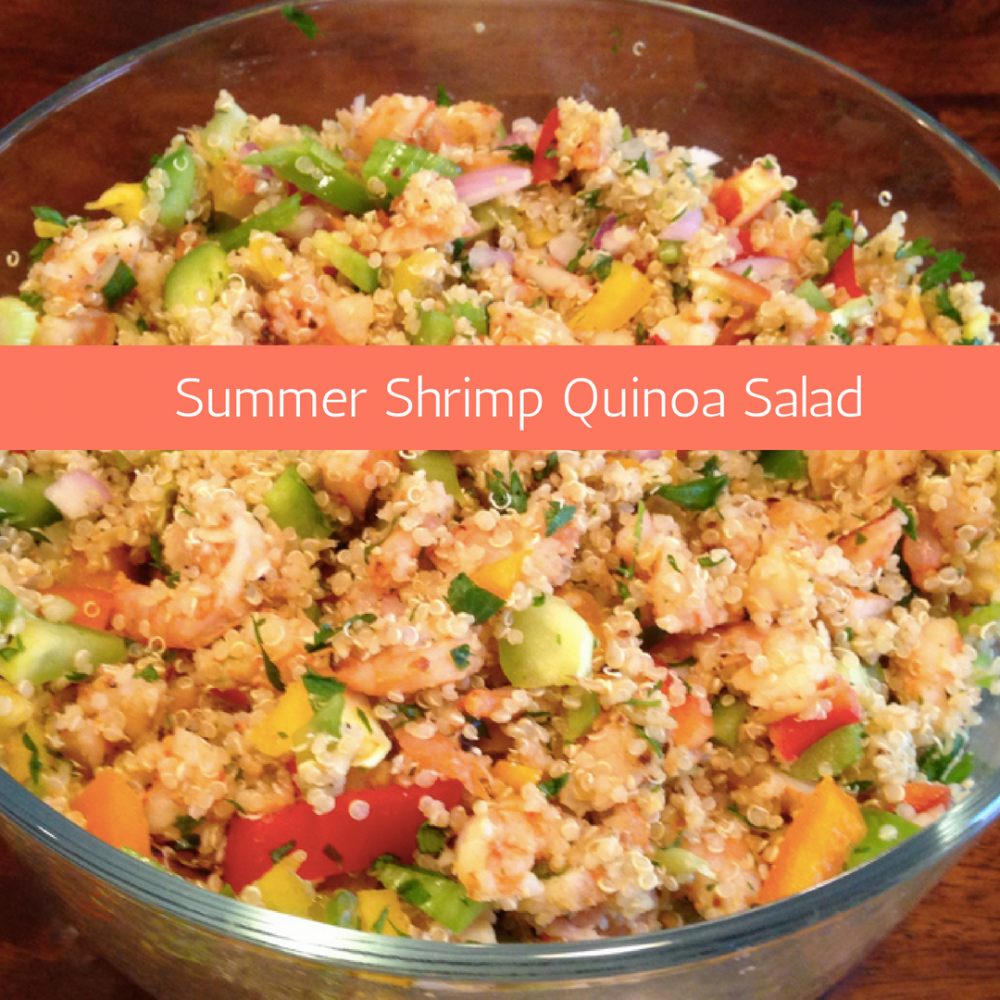 Summer is in full swing and so are my cold BAS (Big Ass Salad's, for those that aren't familiar with my term). I live, eat and breath for my BAS. Depending on the season, they take on different forms. During the colder months, I love adding warmth to my salads and with the heat of the Summer chilled, cold refreshing salads are where it's at. This is one of my favorite easy to make, low calorie recipes. This salad stays fresh for 2-3 days, making it a great salad to prepare in advance and serve as a great grab and go meal. Enjoy!
Summer Shrimp Quinoa Salad
Ingredients:
-1 lb shrimp
-1 cup quinoa
-1/2 each color bell pepper (red, yellow, green, orange), diced
-2 stalks celery, diced
-1 cucumber, diced
-1/4 cup onion (yellow, white or purple)
-3 cloves garlic, minced
-1/4 cup fresh cilantro
-1/4 cup avocado oil
-2 tbsp capers
-sea salt and pepper to taste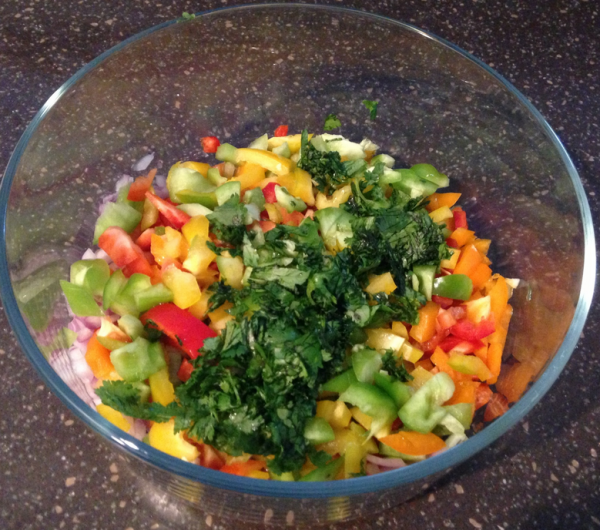 Directions:
Sauté Shrimp in half (2 tbsp) of avocado oil until fully cooked and golden brown. Set aside.
Prepare quinoa with 2 cups of water. Fully cook and set aside. Place all in a large bowl with all other ingredients, including remaining avocado oil.-Add cooked quinoa to veggies and mix generously.-Cut shrimp into small pieces and add to Quinoa/Veggie mixture and toss well. Place in the refrigerator and allow to cool and marinate for 2-4 hours. The longer it can marinate the better. Serve Cold and enjoy!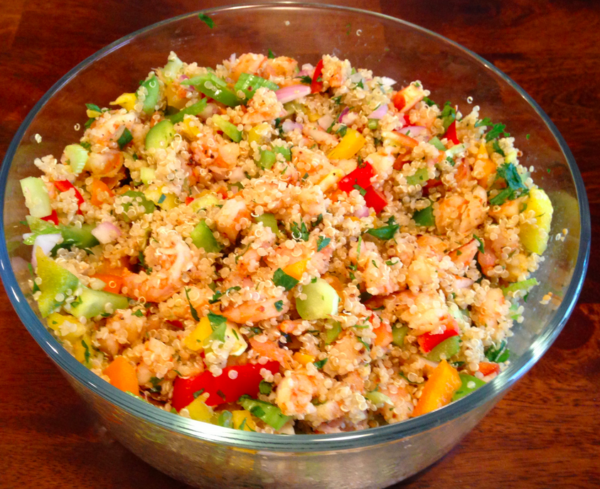 Nutrition Information:
400 calories
18 grams fat
2.25 grams saturated fat
30 grams carbs
30 grams protein
4 servings
Monthly Challenges, Meal Plans and Workouts that empower you to live your life as the best version of you, join the VIP today. Get a week Free to see what it's all about HERE.