It's that time of year where it could be a bit harder to get yourself up and going. The weather has shifted and winter is in full swing. It is completely normal to find your motivation down and it a bit more challenging to get yourself up and moving! Whether you are shoveling snow or trying to stay dry from the rain, getting around may just seem a bit harder than it was a few months ago. Here are a few tips to keep you active and on track during this time of year.
Workout at Home.
Driving to a gym my seem like quite a task these days. No problem, get your workout on at home! Either create a space in your home or set up a home gym in your basement or garage. It doesn't take much to get in a phenomenal workout. A few pieces of equipment that I recommend are a yoga mat, pair of dumbbells, exercise ball and some good tunes and you are ready to go! Check out my G-Fit Workout of the days I post of Facebook and join me while I get my workouts on in the comfort of my own garage! It doesn't take much space or equipment and definitely not a gym to still get in a killer workout!! Check out my UAP for home circuits too.
Prepack your Workout Bag.
If you prefer to workout at a gym but are can't seem to find the motivation to get there, the best advice is to prepack your gym back and go straight there before or after work. Rather than having to go home and get ready, have your bags packed so you have no excuses. If you have to go home to gather your things, you are less likely to go back out of the house so prepack your bag, make no detours, and go straight to the gym.
Stay Hydrated!
When the weather shifts, you may find that you aren't drinking as much water as you normally do. Just because it may be colder out doesn't mean your body needs less water. Be mindful and ensure you get in daily water. A good rule of thumb is to get ½ your body weight in ounces, although that should be the very minimum!! Aim to get in ¾-1 gallon of water a day. Keep a cute water bottle on hand and make it a game to get in all your water. To help you get it down, add some cucumbers, lemon or even a few pieces of fruit to add flavor without the calories!
Set it and Forget it!
This is the time of year to bring out your crockpot and keep it on the counter! You may find you don't have the same motivation to prep and cook your meals. It is that time where you would rather bundle up than spend your evening cooking. Rather than turning to convenience food, use your crockpot! They are so simple and make the perfect, hassle free meals without having to do much at all! There is no better feeling than knowing your dinner is ready for you when you get home! All you have to do is put literally whatever you want in your crockpot, set it on low, allow it to cook all day and when you get home your meal will be hot and ready for you to dish out and enjoy!! Check out one of my favorite Winter Chili recipes to get you started. You can get as creative as you want by adding more veggies or a different protein. This recipe only takes about 10 minutes of prep and will leave you feeling warm and satisfied on a cold winter evening!
I hope you find these few tips helpful as you get though these winter months. If you find your motivation a bit down, know that you are not alone! Don't give up and remember YOU are in control! It may be a bit harder to get up and get moving but no matter how slow you go, just go!!!
Gina's Pumpkin Beef Chili
Ingredients:
1 medium chopped yellow onion
1 can, 4 oz chopped green chiles
3 large minced garlic cloves
3 cups low sodium chicken broth
1 lb (16 oz) 96% lean ground beef (*Can be subbed for ground turkey)
4 roma tomatoes, diced
1 can red kidney beans
1 can pinto beans
1 can black beans
1/2 cup canned pumpkin
2 tbsp chili powder
1 tbsp cumin
2-3 tsp sea salt
1 tsp freshly ground black pepper
½ tsp cayenne pepper
1/4 cup chopped fresh basil
Directions:
Chop onion and tomatoes and set aside. Open all cans, drain beans and chiles and set aside. Simply add in all ingredients to a crockpot, gently stir and allow to cook on low heat for 8-12 hours.
Feel free to add other veggies of your choice. Bell peppers and celery go great in this chili as well. I just like to use what I have on hand. You can be as simple or as creative as you wish!
Serving Size: 6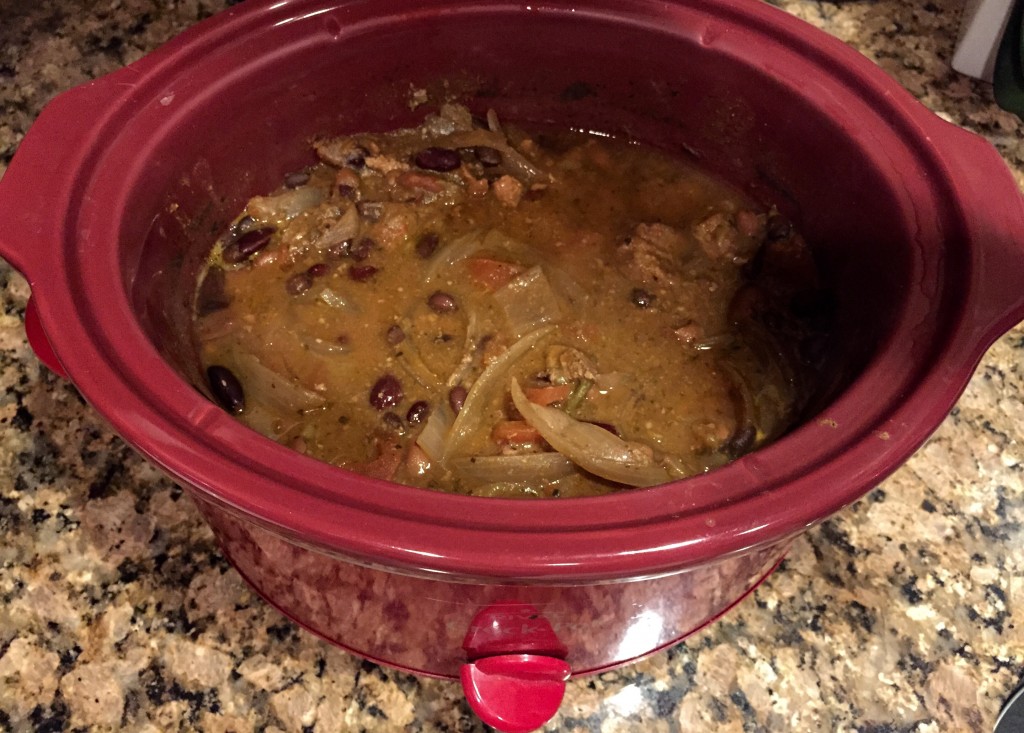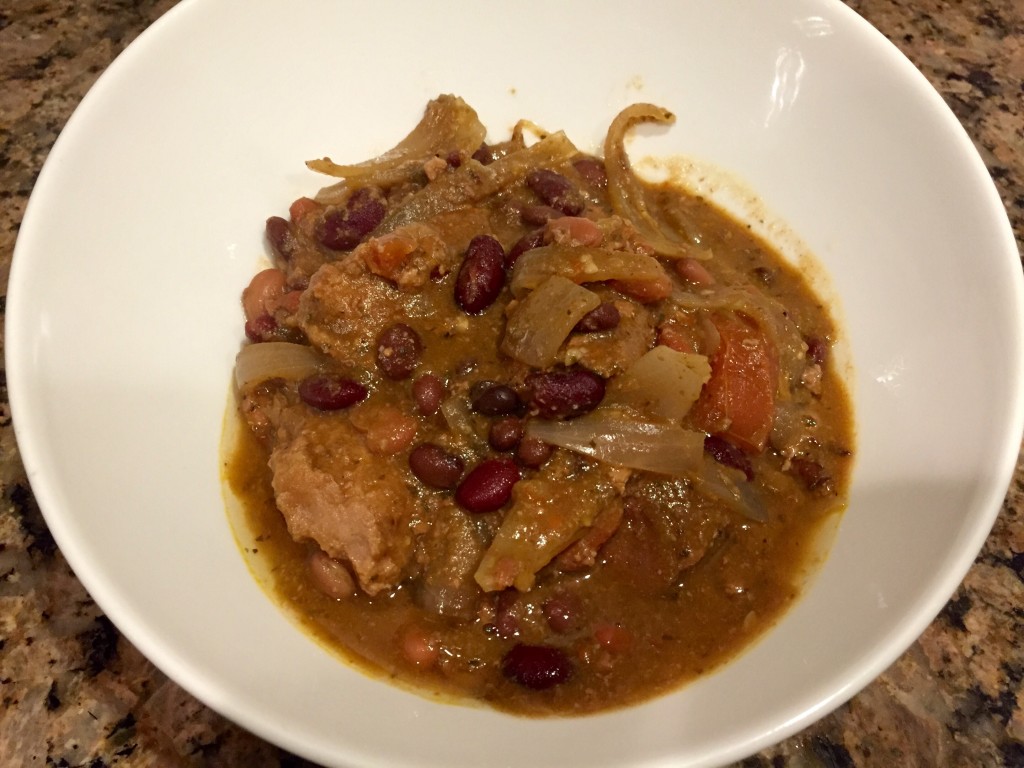 Nutritional Information:
(per serving)
Calories: 350 calories
Fat: 4 grams
Saturated Fat: 1.5
Carbohydrates: 50 grams
Fiber: 15 grams
Net Carbs: 35 grams
Protein: 30 grams
Sugar: 3 grams