Shamrock Fried Egg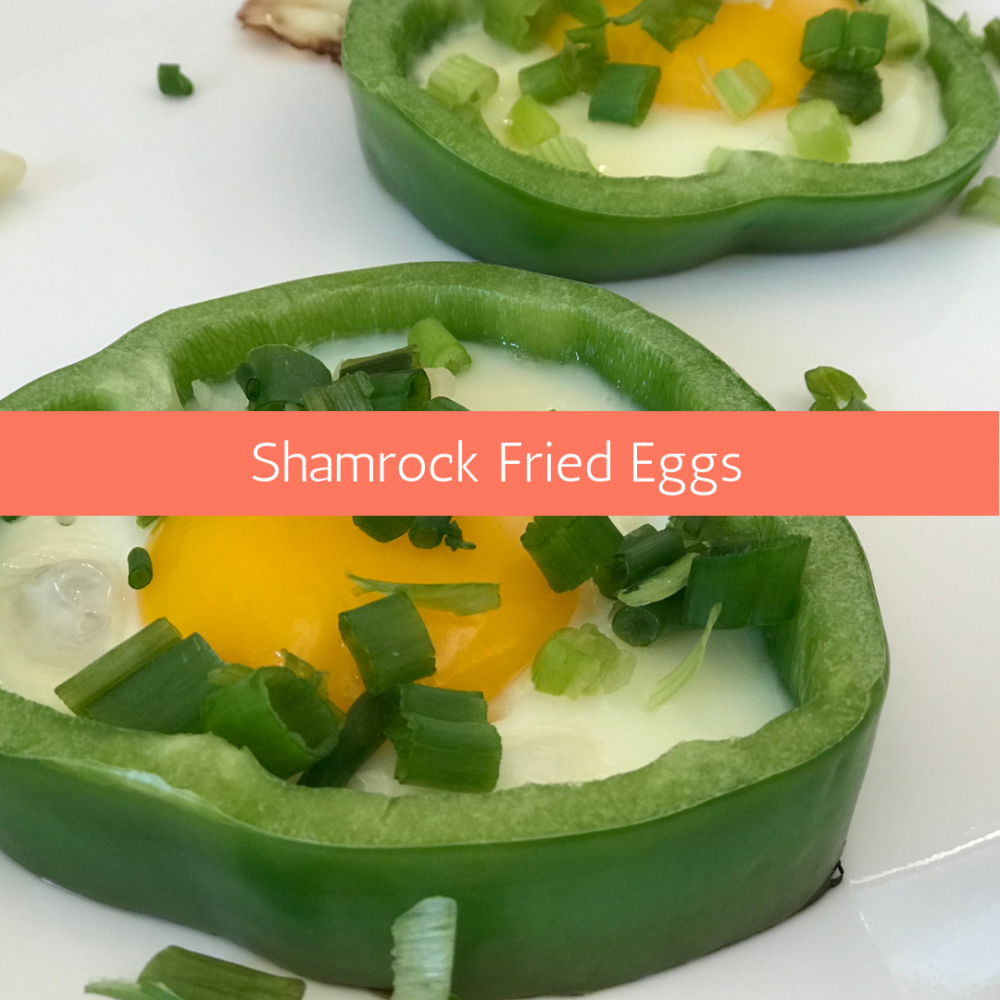 Looking for a fun, simple and very kid friendly way to start off St. Patricks Day?  These adorable and delicious Shamrock filled eggs are sure to be a hit with the entire family! This breakfast is super easy and only includes a few ingredients that you most likely have on hand.
You may fall in love with this one so much that it becomes a staple breakfast dish in your house.
Not only are they simple and so good for you, they fit everyone's diet- whether you are following a Keto, low carb, paleo, weight watchers, IIFYM, Atkins or any other plan. This breakfast only has 150 calories and is loaded with yummy fats and protein.
You can always spice it up in fun ways to fit everyones needs such as adding bacon, ham or sliced tomato over top.
You can also experiment with other seasonings to change up the flavor. Hope you enjoy these as much as my family does!
Happy St. Patricks Day!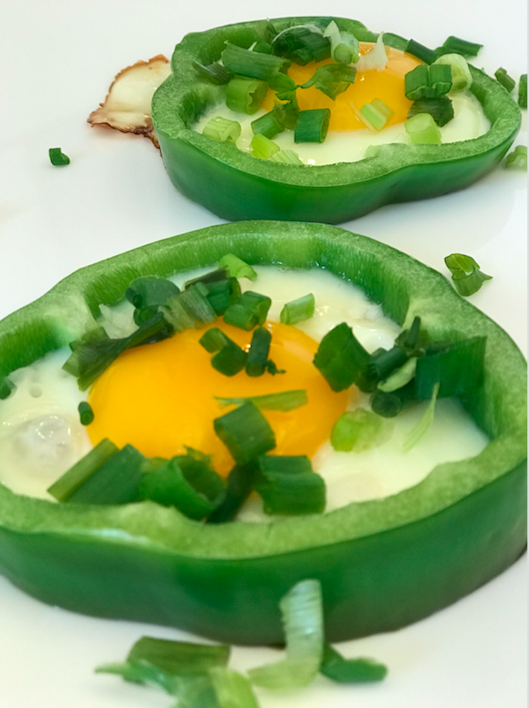 Ingredients:
-1 large Green Bell Pepper
-2 large eggs
-olive oil or coconut spray
-2 TBSP Chives
-sea salt and pepper to taste (optional)
Optional addition – 1 slice real or turkey bacon, cooked
Directions:

1. Slice the bell peppers into rings, about 2 cm thick. I got 4 rings.
2. Spray skillet with non-stick spray (olive oil or coconut oil) and place over medium-high heat.
3. Place the bell pepper rings in the pan and turn once, after a minute.
4. Crack an egg inside each pepper ring.
5. Season with sea salt and pepper, if desired
6. Cover with a lid and cook until the white is set and the yolk reaches your desired doneness. (About 3 to 5 minutes, depending.)
7. Remove from the pan and sprinkle green onions over top and enjoy!
If you are adding a touch of bacon, crumble pieces over top and serve!
*Can be exchanged for ANY Full serving fat meal in ANY of my PLANS.  (without added bacon)
For a FUN variation, add crispy bacon over top with your favorite dijon mustard and ENJOY!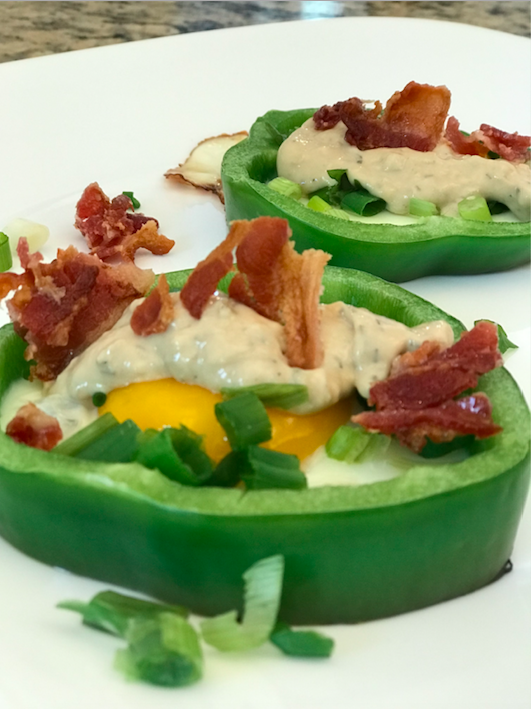 Nutrition Facts:
(not including bacon)
Calories: 150 Calories
Fat: 10 grams
Protein: 14 grams
Carbohydrates: 5 grams (ALL from bell pepper)
Net Carbs: 3 grams
Fiber: 2