Pumpkin Dip/Spread
Pumpkins Pumpkins All Year Round!!
Pumpkins are one of my favorite super foods! With so many impressive health benefits they shouldn't be eaten seasonally rather anytime of the year. I love pumpkin seeds and eat them as a snack almost every day. With all the summer bbq's and parties I came up with this pumpkin dip and it has been a hit. It works well as a dip for veggies or chips and even works great as a sub for mayonnaise on sandwiches. Give it a try and let me know what you think!
Gina's Pumpkin Dip
Ingredients:
1 roma tomato
1/4 cup fresh lemon juice
1 cup pumpkin seeds
1/2 cup avocado oil
1 tsp sea salt (if seeds are salt free)
1 clove garlic, minced
Directions:
Blend the tomato, lemon, sea salt and garlic in a food processor. Add the pumpkin seeds and pulse until mixed well and creates a thick paste. You can puree longer to make a thinner dip or less for a thicker consistency. Use as a dip for veggies or chips or even as a spread over sandwiches!
Enjoy!
These are the pumpkin seeds I used…It works better for a smoother and thinner spread to use pumpkin seeds out of the shell…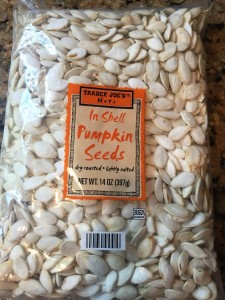 Nutritional Information:
(2 tablespoons)
Calories: 205
Fat: 20 grams
Saturated Fat: 2.5
Carbohydrates: 2
Fiber: 1
Protein: 4.5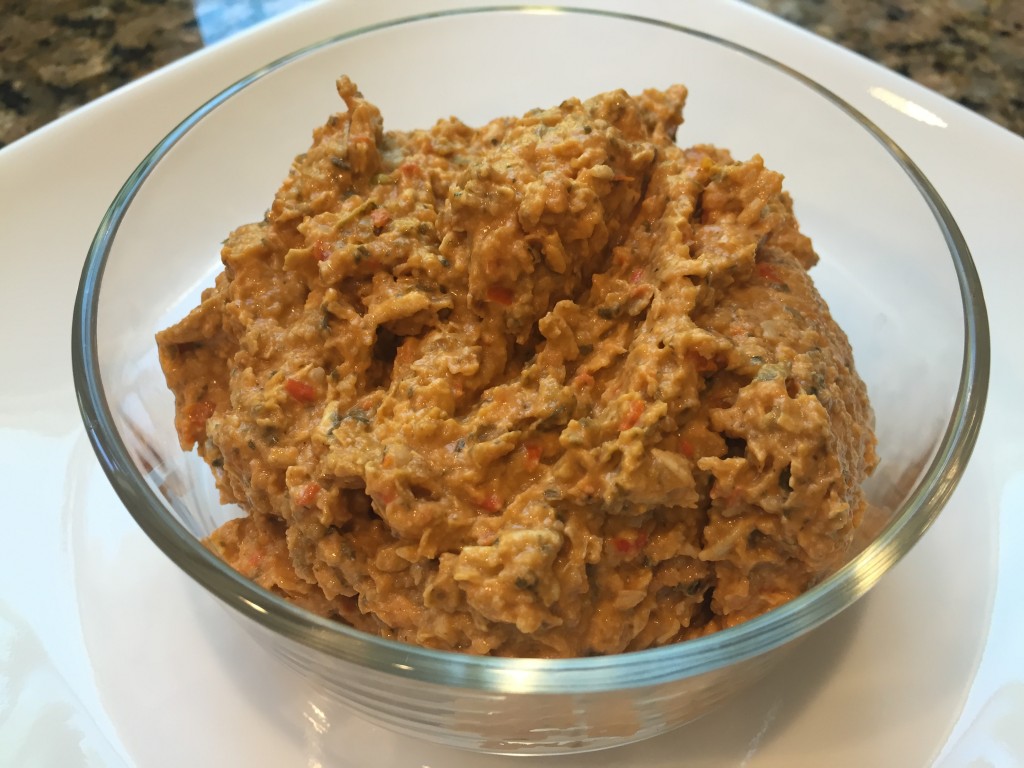 Check out some of the reasons why I love pumpkin and use it daily!!
-Rich in Vitamin A. Just a cup of cooked pumpkin gives you 200% of your recommended daily intake for vitamin A
-Rich in fiber, Keeping you feeling fuller longer with few calories. There are only 50 calories in a cup of pure pumpkin.
-Reduce LDL or "bad cholesterol".
-Full of free radicals to help keep your skin clear and healthy!
-Rich in the amino acid tryptophan, important in production of serotonin, helping boost mood!
-Rich in potassium, helping keeping electrolytes in balance.
-Rich in Vitamin C, which is known to help boost your immune system. 1 cup is 20% of your recommended daily intake for Vitamin C.