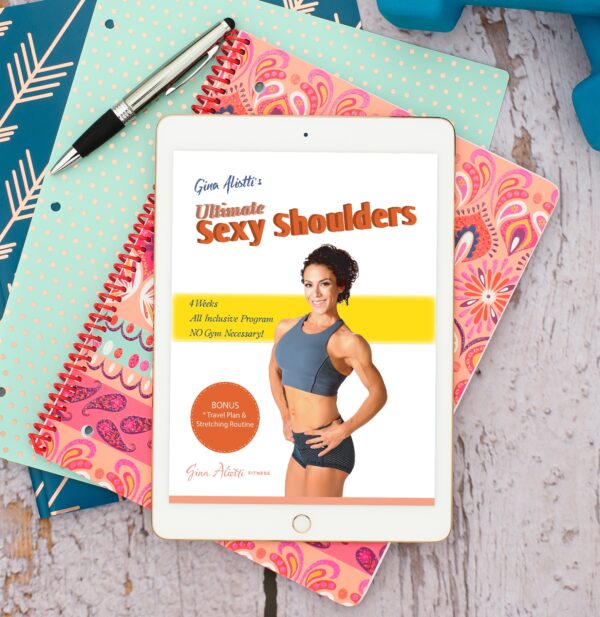 Only

$

59.99!
The Ultimate Sexy Shoulder Program
Get those Sexy Shoulders you have always wanted with this 4 week Sexy Shoulder Program!
NO GYM Necessary!
No matter where you are in your journey, a beginner or advanced, this Sexy Shoulder Program will take your training to another level and stimulate your muscles like never before. 
Shoulders really make your physique, making your waist look tiny and looking great no matter what you are wearing (or not wearing).
Over the years, I have come up with fun, creative and effective ways to train shoulders and I want to share all my tricks with you!
The plan is easy to follow and every thing is specifically laid out so you will know just what to do with each Sexy Shoulder workout! Each exercise, includes photos, showing you perfect form and exactly how to do each variation.
Follow the program and get Sexy Shoulders in

ONLY 4 weeks 

GUARANTEED
What can I expect with the Ultimate Sexy Shoulder Program?
My Personal tips on how to train shoulders and get RESULTS!
17 Ultimate Sexy Shoulder Training Tips
8 Ultimate Sexy Shoulder Workouts (2 for each week of the 4 week program)
2 Ultimate Sexy Shoulder Travel Friendly Workouts
My Favorite Ultimate Sexy Shoulder Stretches
EVERY Exercise & Stretch has a photo so you will know exactly what to do!
Knowledge that will take your training to another level allowing you to use the exercises and techniques to incorporate into your own training.
Learn FUN and DIFFERENT ways to train shoulders to deliver RESULTS!
NOTE: This plan was designed for WOMEN of all walks of life. If you follow the plan, you WILL Get SEXY Shoulders & FEEL Amazing!
Note: This is a digital download. Nothing is MAILED to you. You CAN download to all of your devices.  You will receive a link to download your plan immediately after purchasing. 

Check out what others have said about The Ultimate Sexy Shoulder Program...
Omg Gina Aliotti Thank you for Sharing your knowledge and tips with us. I absolutely LOVED the Program!! SO easy to follow with all the beautiful photos you included. Thank you!

~ Tracy Starkey

Gina, I have always been in ahhh over your shoulders so thank you for putting this together. I have been following you since your IFBB Figure Days and it has been amazing to see you stay in such amazing shape! Really loved the program and learned so much. Best part is, excited to play with all the exercises and incorporate them into my training now forever! Thank you!

~ Suzie Saunders

GINA!! I LOVE all your plans and this one has my heart! I LOVE training shoulders too but you have now made me fall even more in love. This Sexy Shoulder Program is such a perfect way to take my training to another level and learn new techniques. I never knew some of those exercises existed. LOVE the creativity with the plan. Thank you for always producing QUALITY in everything you do! LOVED IT!!

~ Andrea Nicole

I am so very glad I purchased the sexy shoulder plan and, going through each workout with you has really helped me to actually get the most out of each exercise, I am actually starting to see a difference in my shoulders!! Something I never thought would happen, I started this vip group back in October was it? At that point I had no real muscle tone at all. This shoulder plan definitely is worth every penny!!

~ Anita Miller
Get the Full Fat Burning Bundle and SAVE!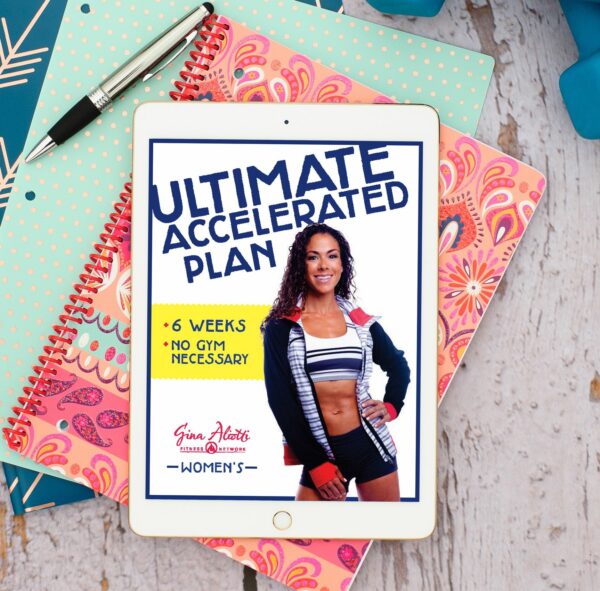 6 week UAP- Ultimate Accelerated Plan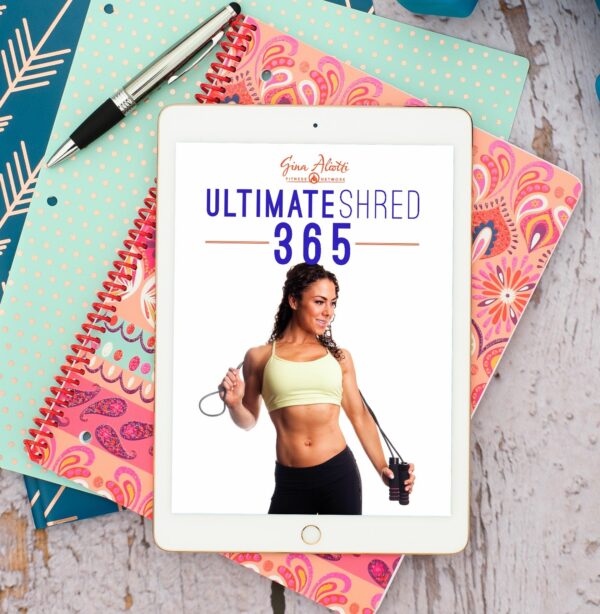 Ultimate Shred 365
The 7 Day Body Blast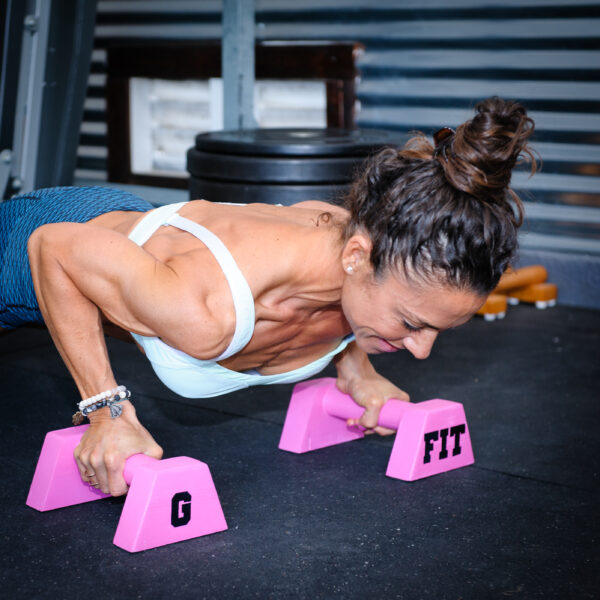 VIP Membership