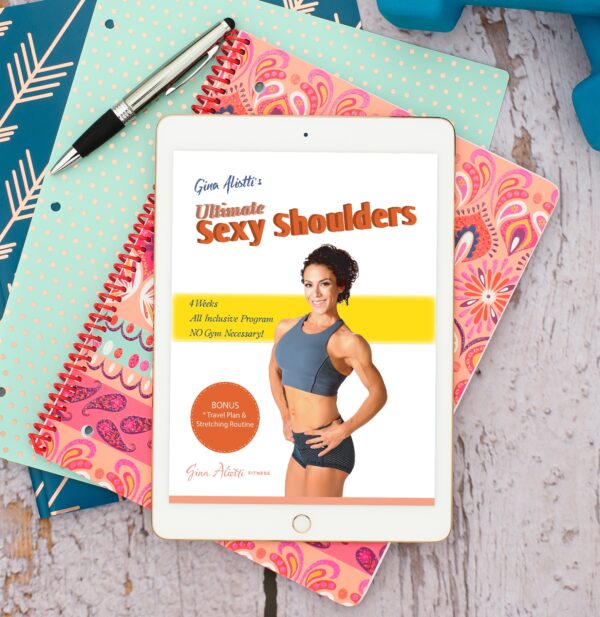 Only

$

59.99!
The Ultimate Sexy Shoulder Program
The Ultimate 4-Week Plan for Sexy Shoulders
Training shoulders has always been one of my favorite body parts to train, and over the years, I have come up with a large variety of creative exercises to maximize their development. Defined shoulders make a huge difference to your physique by emphasizing the shape of your arms and giving your body an overall sculpted, lean and sexy look. As a bonus, they will make your waist look tiny as well! There is a reason sexy shoulders do not grow on trees, however: most people simply don't know how to train in order to get them!
But don't worry, because YOU won't be one of them for much longer, and here's why:
My experience as a fitness competitor and trainer has allowed me to design the perfect plan for you to break through those stubborn plateaus and achieve results you didn't think possible. I have spent years developing innovative, fun, and effective ways to train shoulders, and now I want to share all my secret tricks with YOU!
What makes the Ultimate Sexy Shoulders Program different?
My method and philosophy goes far beyond plain, traditional movements like shoulder presses and lateral raises. Instead, we will focus on creative solutions that utilize a multitude of different angles, rotations and rep variations to hit every single part of your deltoids, so you can finally achieve those full and gorgeously defined shoulders of your dreams.
Is the USS Program for you? Just ask yourself this:
Have you ever wished you could pull off a sleeveless dress feeling like a fit goddess?
Have you spent countless hours doing the same shoulder exercises but still haven't gotten the results you want?
Do you want to know the best way to build beautiful, sexy shoulders without adding bulk?
Are you ready to achieve REAL progress… in only 4 weeks?
If you answered yes to any of those questions, then The Sexy Shoulders Program is EXACTLY what you need!
Failing to Plan is Planning to Fail
The Sexy Shoulder Program is a quick, straight forward and extremely effective roadmap to get REAL results. The plan is easy to follow with everything perfectly outlined, so you will know precisely what to do with every Sexy Shoulder workout. Each exercise also includes photos to make sure you achieve perfect form and understand exactly how to perform each variation.
No Gym Required
You do NOT need a gym or any kind of workout machines to build yourself a pair of gorgeous defined shoulders. Every single part of my program can be completed ANYWHERE with MINIMAL equipment. As long as you follow the workouts and push yourself to do your best, you WILL see amazing results!
Works for Any Fitness Level
No matter where you are on this journey, whether you are a seasoned athlete or a beginner, the Sexy Shoulder Program will take your training to another level and stimulate your muscles like never before!
Are you ready to get the sexy shoulders of your dreams? Check out the amazing package you'll get below…
4-Week Training Program to sculpt and define your shoulders
8 Ultimate Sexy Shoulders Workouts that will blow your mind
2 Ultimate Sexy Shoulder Travel Workouts for flexibility and consistency
17 Ultimate Sexy Training Tips to get more out of your workouts
Ultimate Sexy Shoulder Stretches guide for optimal range of motion
Full Workout Index with comprehensive images and description
BONUS!
My Personal Tips on how to train shoulders and get RESULTS
My Favorite Exercises for gorgeous and defined shoulders
Check out what others have said about The Ultimate Sexy Shoulder Program...
Omg Gina Aliotti Thank you for Sharing your knowledge and tips with us. I absolutely LOVED the Program!! SO easy to follow with all the beautiful photos you included. Thank you!

~ Tracy Starkey

Gina, I have always been in ahhh over your shoulders so thank you for putting this together. I have been following you since your IFBB Figure Days and it has been amazing to see you stay in such amazing shape! Really loved the program and learned so much. Best part is, excited to play with all the exercises and incorporate them into my training now forever! Thank you!

~ Suzie Saunders

GINA!! I LOVE all your plans and this one has my heart! I LOVE training shoulders too but you have now made me fall even more in love. This Sexy Shoulder Program is such a perfect way to take my training to another level and learn new techniques. I never knew some of those exercises existed. LOVE the creativity with the plan. Thank you for always producing QUALITY in everything you do! LOVED IT!!

~ Andrea Nicole

I am so very glad I purchased the sexy shoulder plan and, going through each workout with you has really helped me to actually get the most out of each exercise, I am actually starting to see a difference in my shoulders!! Something I never thought would happen, I started this vip group back in October was it? At that point I had no real muscle tone at all. This shoulder plan definitely is worth every penny!!

~ Anita Miller

~ Eunice Andrews
Get the Full Fat Burning Bundle and SAVE!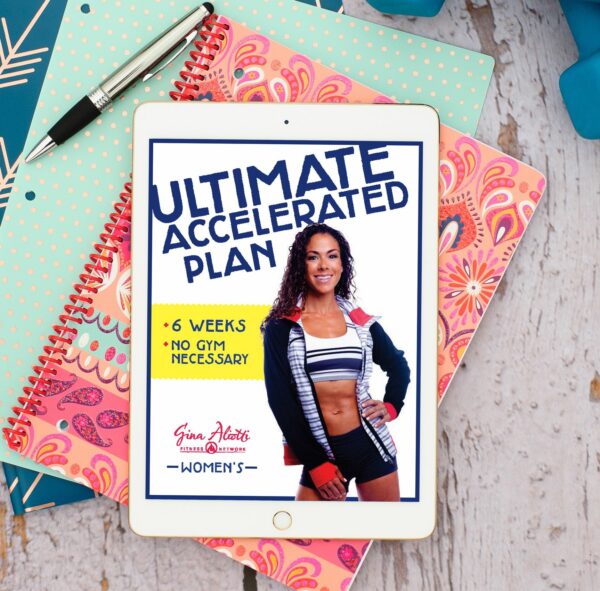 6 week UAP- Ultimate Accelerated Plan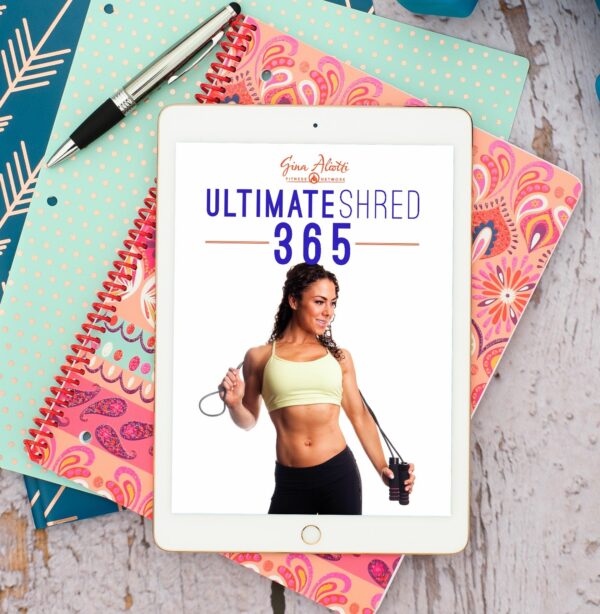 Ultimate Shred 365
7 Day Body Blast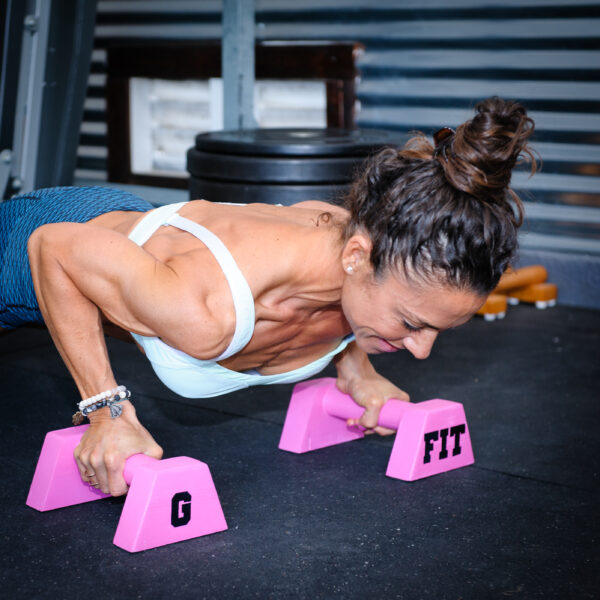 VIP Membership
follow me on
Instagram!
@GinaAliotti
↑