Pregnancy Update
Okay So it has been TOOOOOOO long and I apologize but things have been really busy (no excuse) I am due for a video update since writing to update the past few weeks would take some time. In summery, I am almost 26 weeks now! Crazy how time is flying!!
Here is my 25 week photo 🙂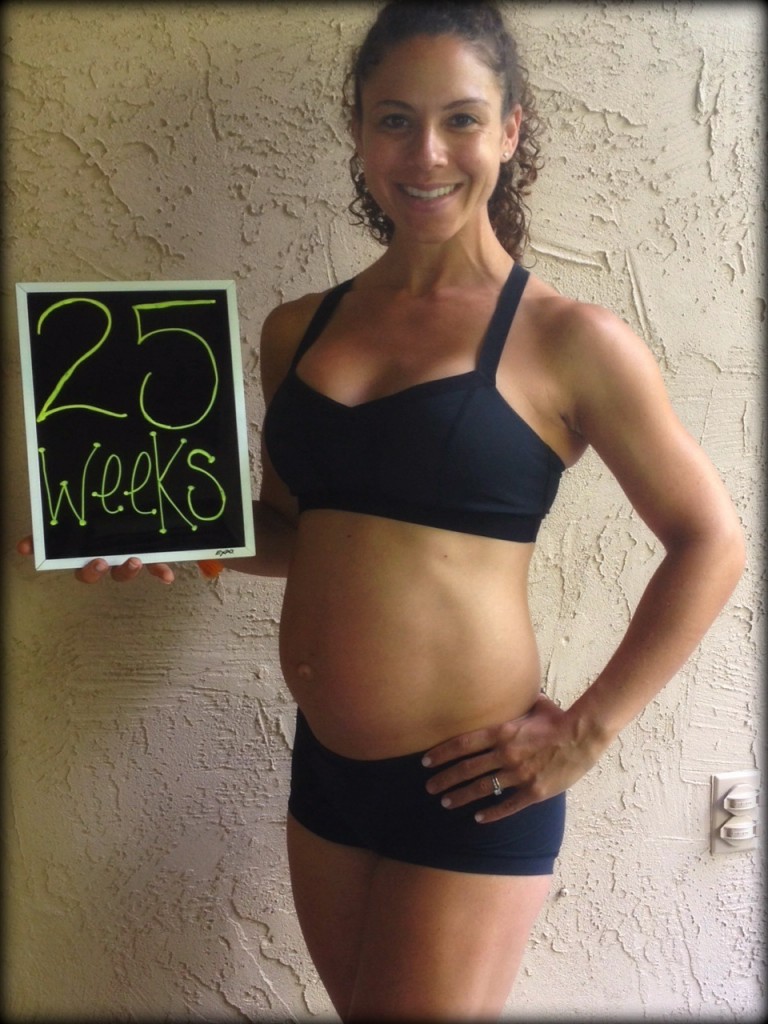 I made my photographer take a back shot since I said, "I have NO idea what I look like from the back, can you take this shot too" 😉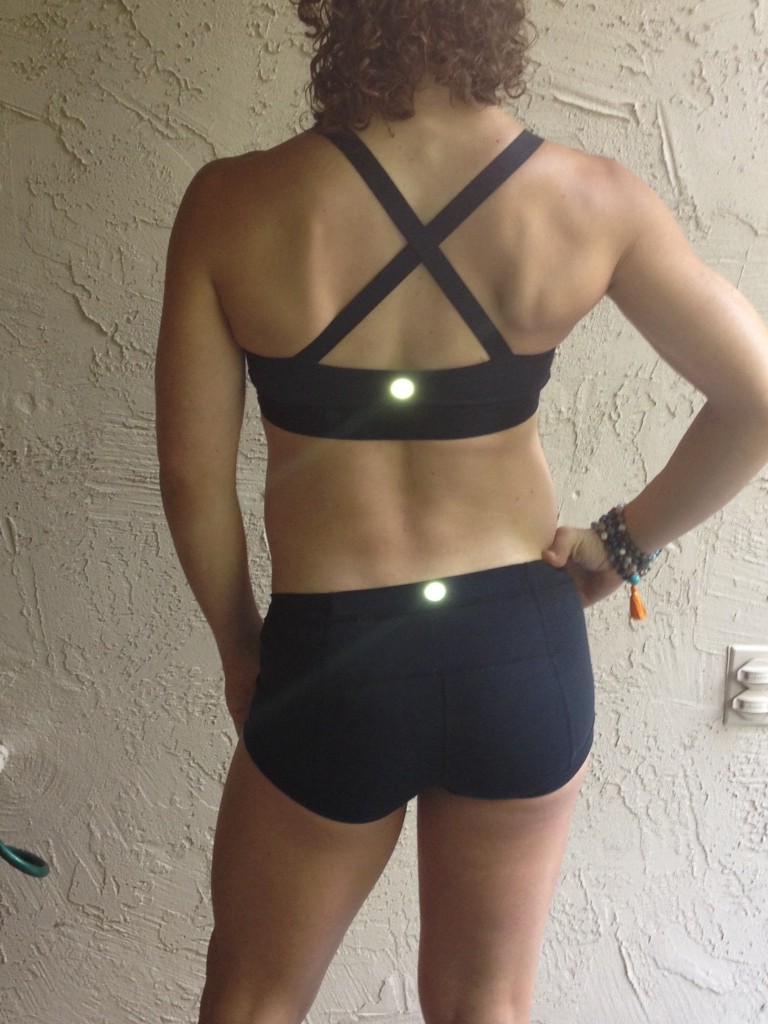 Kind of fun to see what the heck you look like from the back 😉
Even though these were taken less than a week ago, I have grown significantly since then and can really feel it! Now, daily, I am feeling and seeing the growth!! I can say, I just feel really Pregnant now and starting to feel "big". I am sure I don't appear "big" but totally starting to feel it! The last time I went to the doctors, 2 weeks ago,  my weight was 145 so not a huge increase from my starting weight, as I have said I am thinking it was around 137 but not sure because of the crazy fluctuations I experience daily! I am not weighing myself except for my visits to the doctors. There is really no reason! I am thinking that my next visit, I am going to have a bit of an increase, just my gut feeling! 😉
Things are going really well and I am still enjoying every moment of my journey!! We have been busy getting things done around our house, putting wood floors in 2 rooms, including the nursery and replaced our carpet. We are busy working away painting and getting things together in the nursery, which is taking some time but we are just about done. Here is a progress photo of the paint job we did. 😉 2 shads of blue which we are separating with a chair rail — finished photos to come soon!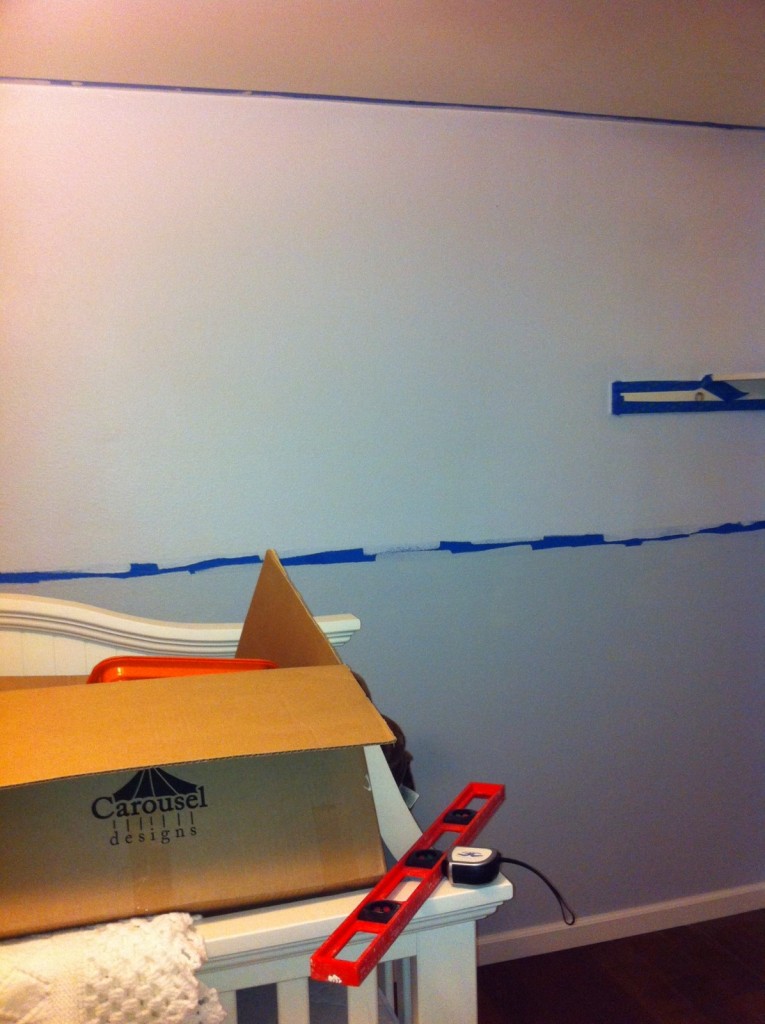 Things are all coming together and it is very exciting!! Since I last wrote I also had 2/3 of my showers, up in the bay area. They were a blast and we came home with a car full of baby items so needless to say, we are pretty well equipped except for some of the larger items (strollers, car seats, etc.) Here are some fun photos from the shower and the weekend up in the bay area.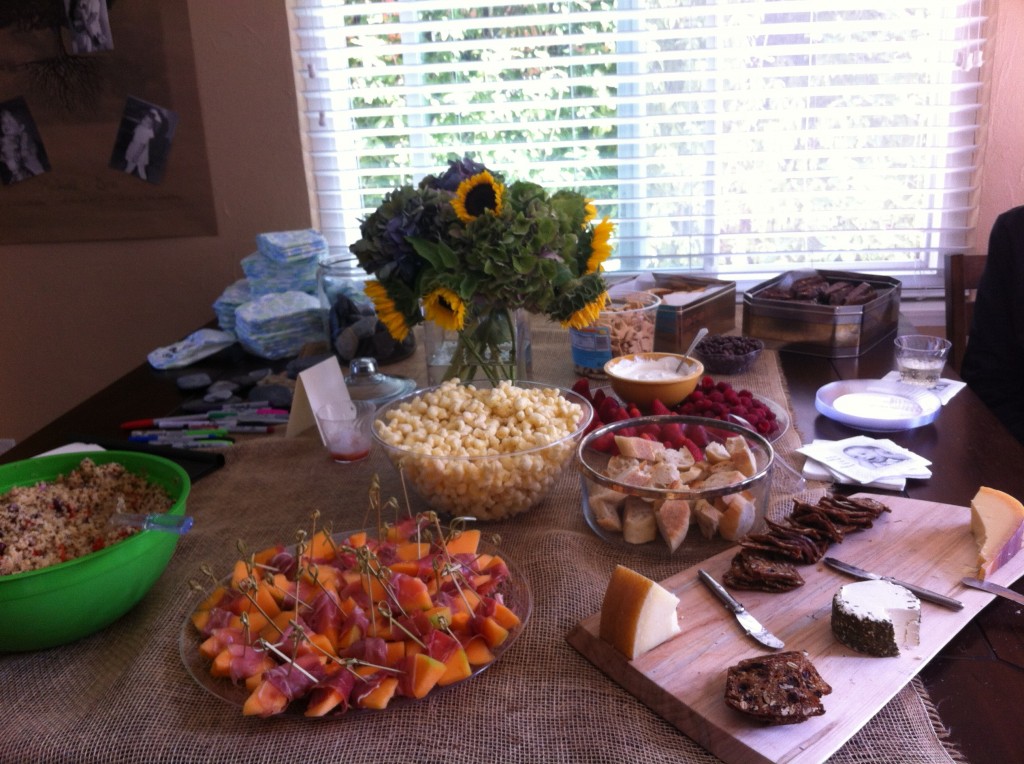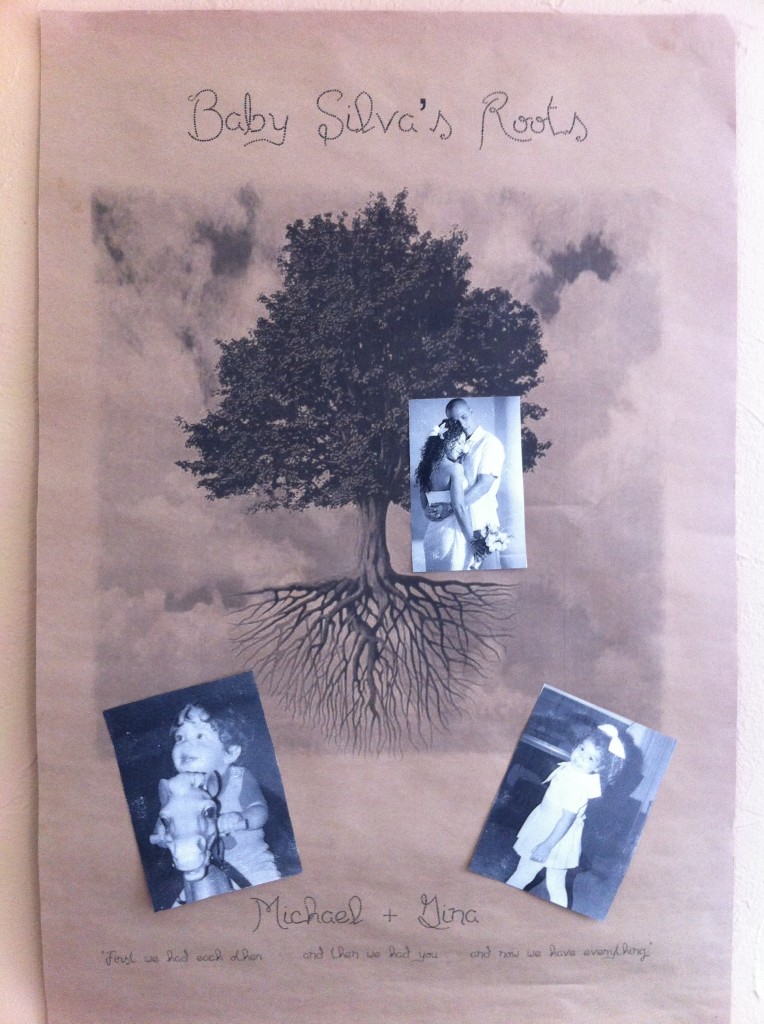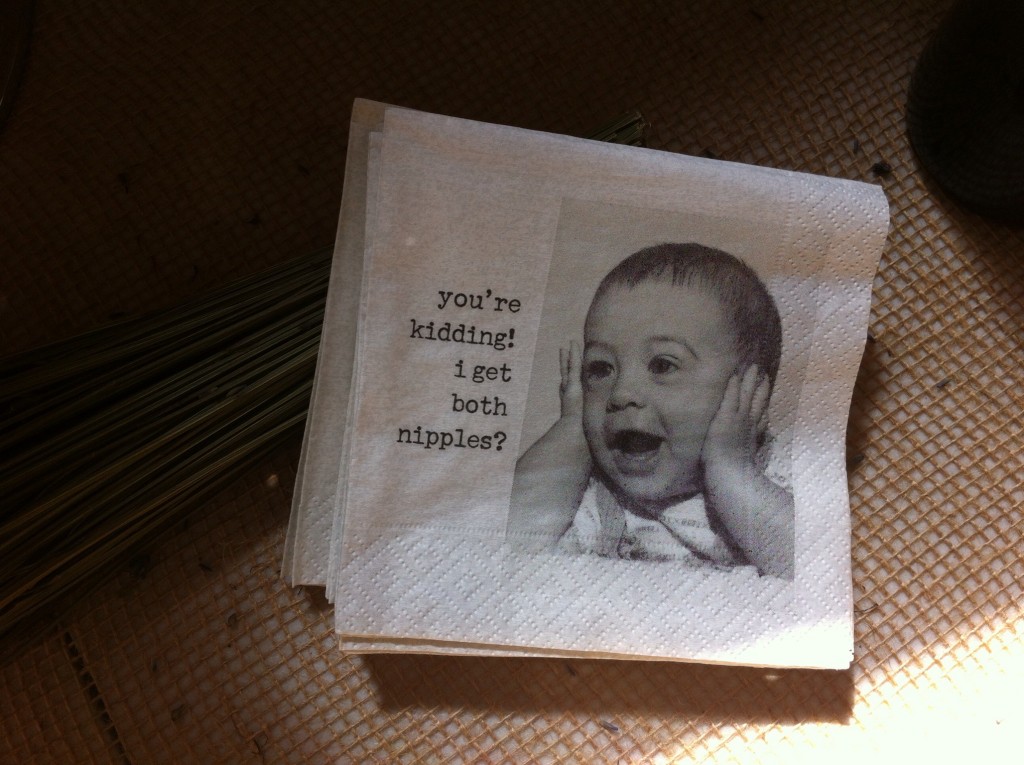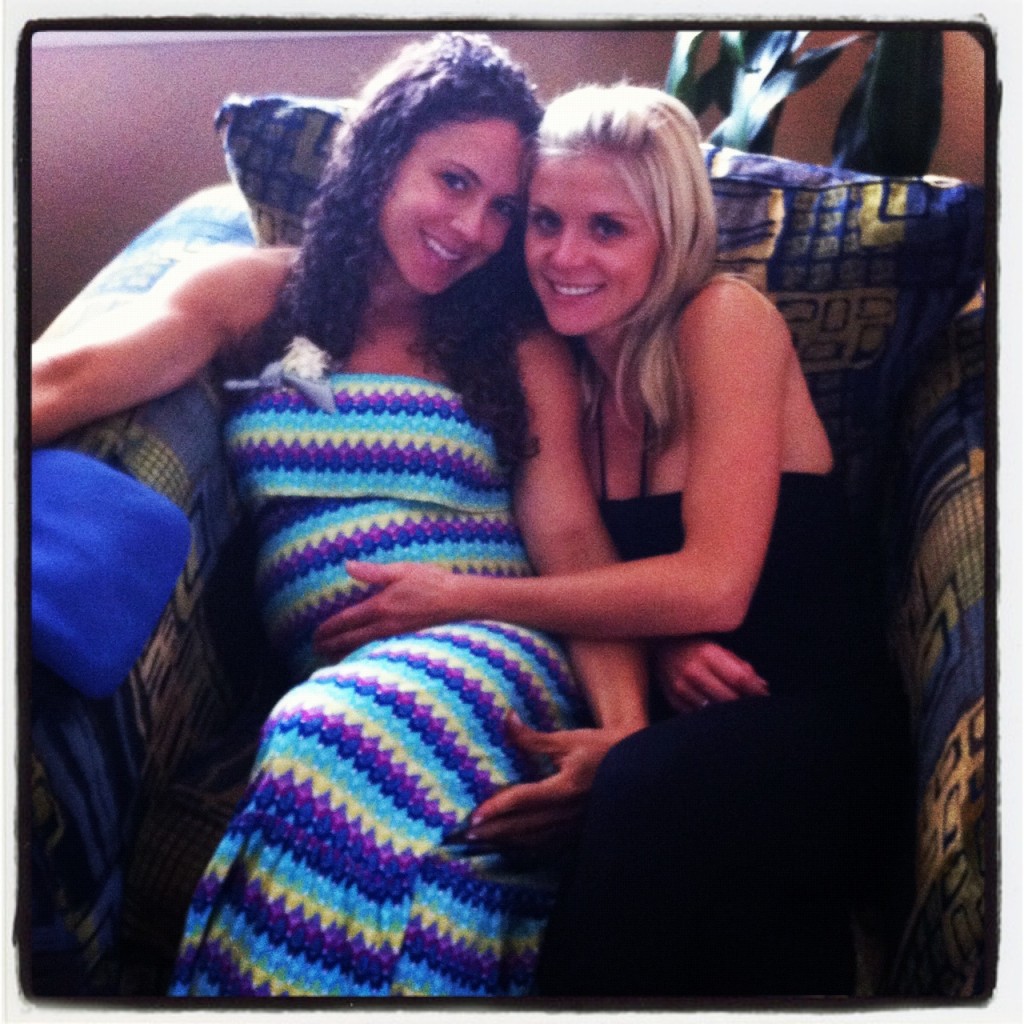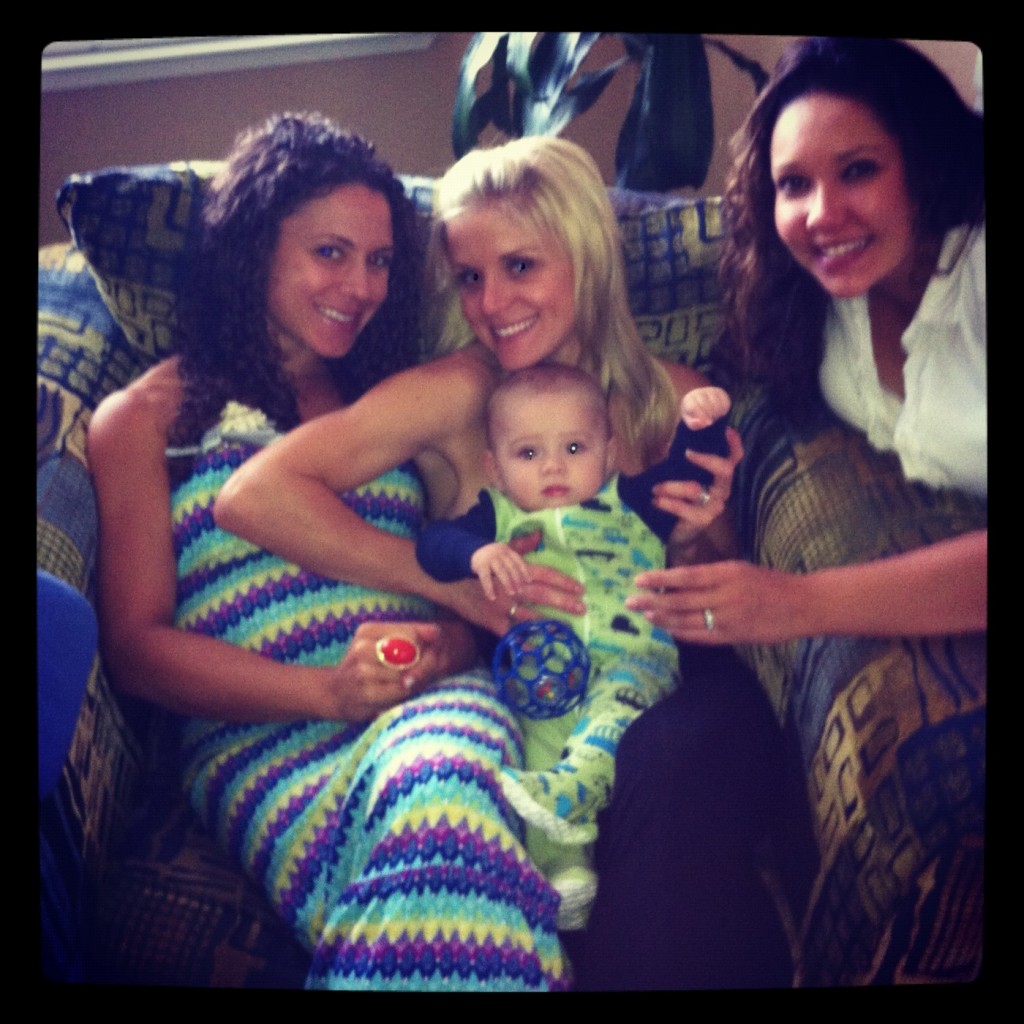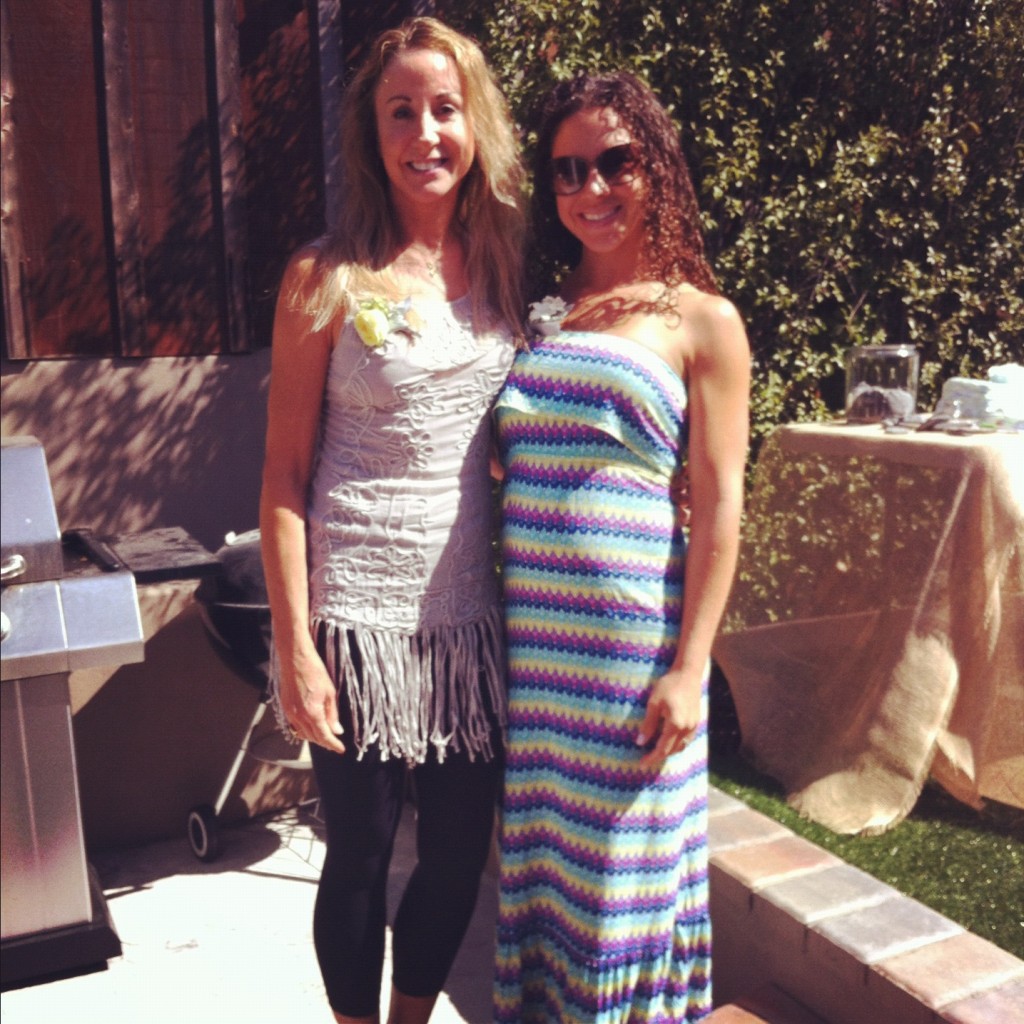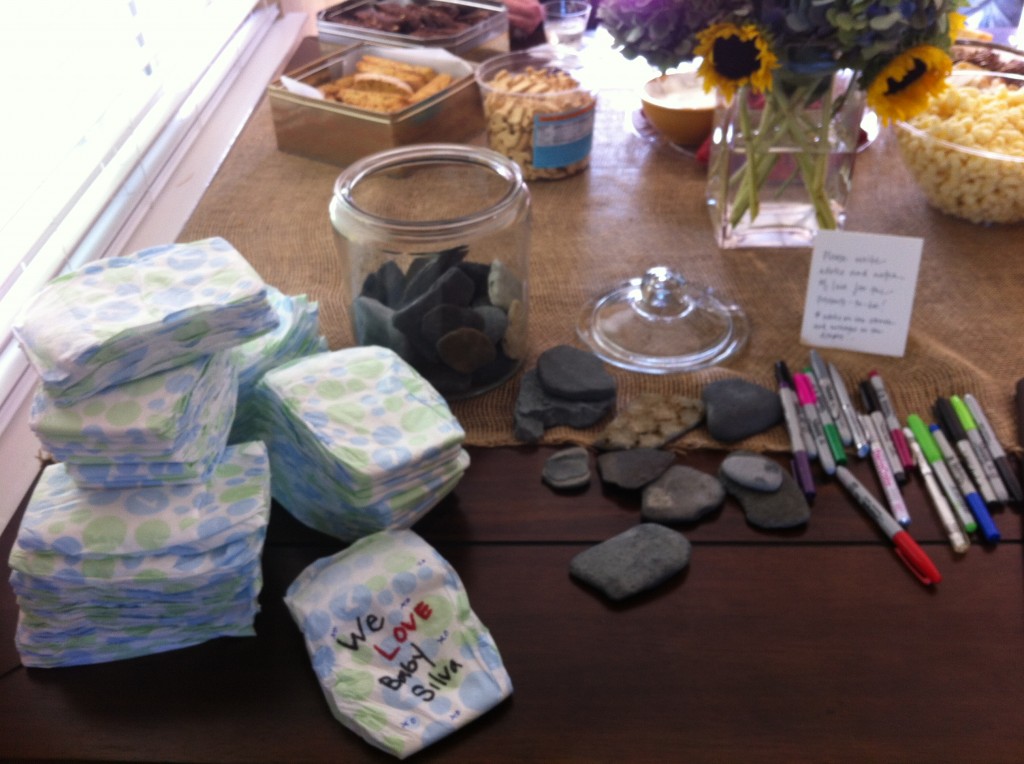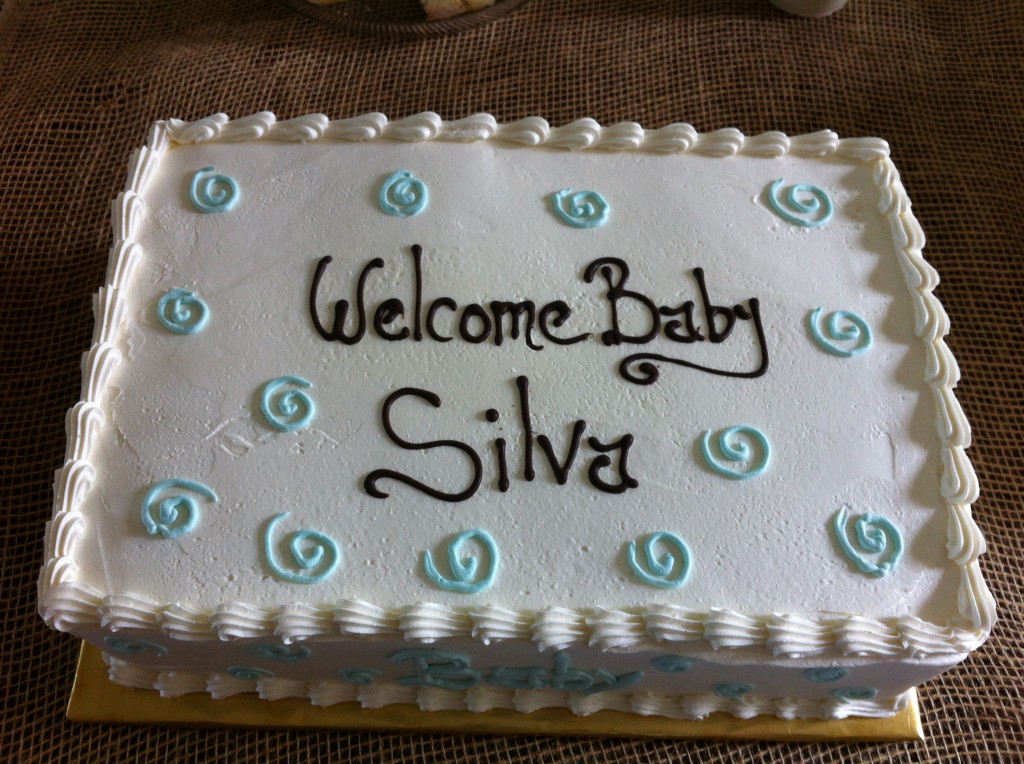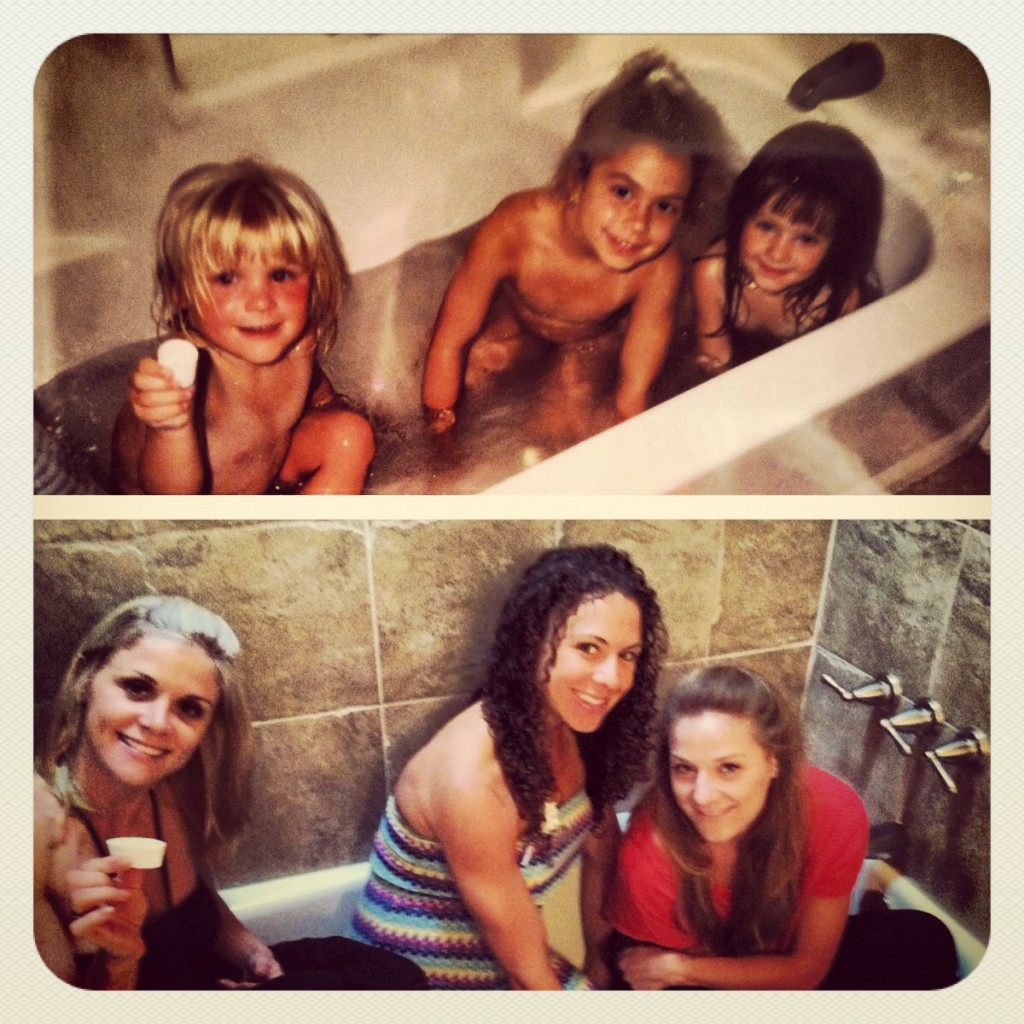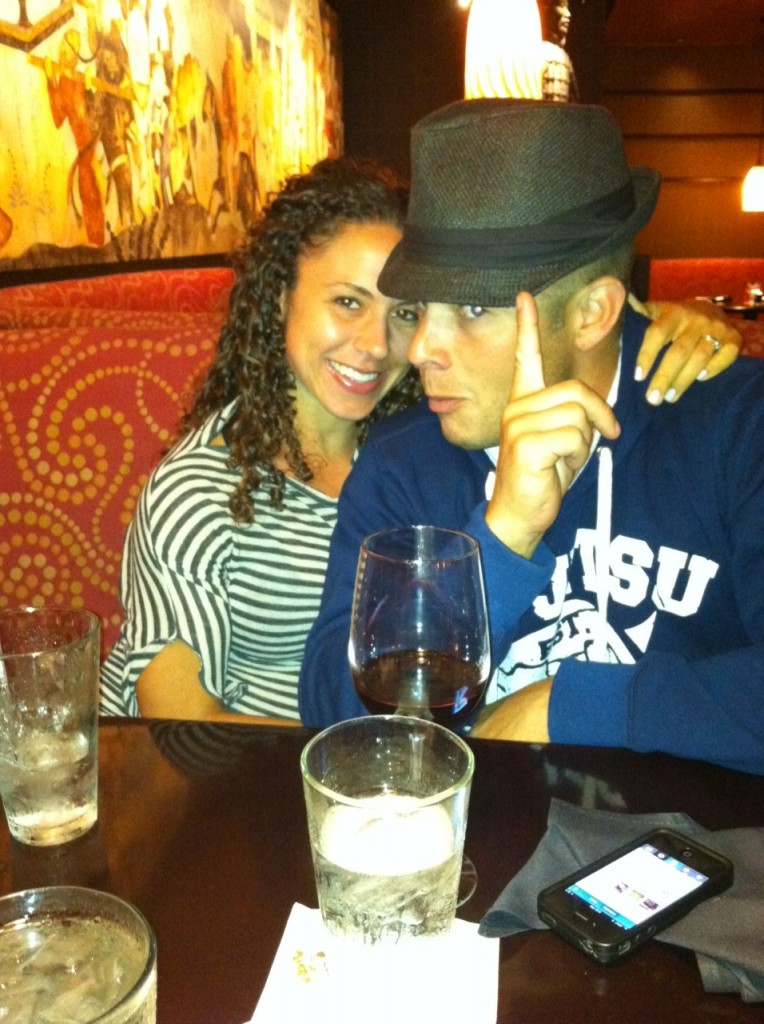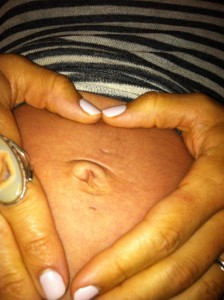 As you can see my girlfriends put on one heck of a fun shower and we had a blast in the bay area. The following day, I had another shower that my mother in law had for me and it was also a blast, with more family, so that made it fun!
So here is the rundown of how I have been feeling and what has been going on with me over the past few weeks…
-Really trying to be in the moment and enjoy quite time, while I can. Being very aware of my time and how things are going to change here pretty quickly 😉 Embracing the moments.
-Not sleeping well at all. Still waking up in the middle of the night around 2-4 for my first meal then going back to bed. I can count on one hand how many times I have slept through until 5 (my usual wake up time).
-Was extremely emotional last week but that passed 😉
-This week feeling first trimester tired but I know this will pass too (explains why I feel like I have grown quite a bit this week).
-Hunger has been about the same, some days a little more hungrier than the last but for the most part, I think because I am so consistent with my eating, it has been about the same.
-Cravings– Only one that I can remember. I was craving a Snapple late night the other day and had to run out and get one. I think it is because it has been hot outside and something other than water sounded good and refreshing.
-Been aiming for mini circuit workouts 3-5x/week. Nothing crazy just trying to do something a few times a week.
-Been only using Swimming for my cardio. I am back in the pool after my glute injury. I am feeling better, thanks to ART and Chiropractic work, not to mention time off from my intensity. But decided that this is not the time to be going crazy and be so regimented to my treadmill or the same cardio every day so been really enjoying the pool and how good I feel after. Aim for 40 laps minimum a day and use any extras as bonus where I will sprint 1 at a time. Usually do about 42 laps (last 2 being sprints).
Today's Menu:
Meal #1: 1/2 cup oatmeal and protein shake
Meal #2: Quest Bar & Orange
Meal #3: Green Beans with 6 egg whites and lots of garlic
Meal #4: Protein shake with 1/2 cup oatmeal
Meal #5-6: undecided….
Tonight– Swim
Today– 20 minute circuit 2 sets and 20 reps of the following
-lat pull downs
-Seated Rows
-One Arm Rows
-Seated Single Shoulder Press
-Cable Kick Backs
-finished with 5 sets of 25 body weight squats
My meals have been pretty consistent with salmon 1x/week and keeping other fish/shrimp to at most 4x/week. Other sources of protein are coming from Chicken, Protein Shakes (1-2x day) and lots of egg whites.
There is the breakdown of my past few weeks and now to help the hubby finish the nursery. I will post photos shortly, when it is all done and update you.
Sorry again about the delay and I promise to keep you in the loop more… Things are calming down and now it is all about "nesting" so I will be in touch more. Thanks for following!
xoxo Gina