Going through pregnancy and having a baby is no joke! There are certain things that I have found to be helpful in making motherhood a smooth and seamless transition. Whatever we can do to make things "easier" we are all in right?! Consider these 5 mommy must haves and I hope you find them as helpful as I have!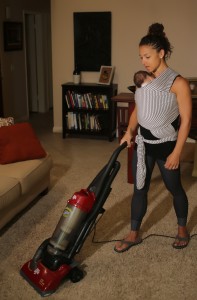 #1. Baby Wrap. Baby wearing is SO helpful and allows you to still get things done! Wearing your baby is so great for not only bonding but allows you to continue to do what you need to do to maintain the household!
From unloading the dishwasher to vacuuming, using various wraps, slings and carriers allows you to get the job done, hands free! Finding a wrap or carrier that comfortable and fits your body type and baby will be key!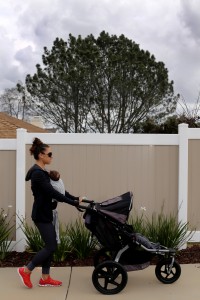 #2. Jogging Stroller.  Investing in a good jogging stroller (I LOVE the BOB) will be key! A stroller that allows you to walk, jog or run will keep you moving while allowing your kid(s) to enjoy the outside. When using the stroller may all that you can do for a while, a reliable stroller will be key!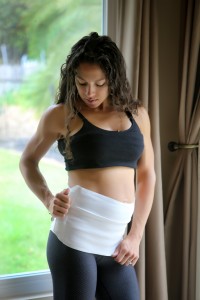 #3. Belly Bands. Belly Bands will help give you support during pregnancy but also postpartum. Belly bands offer support to your weakened and split abs. Having the extra support and compression will help bring your belly back to its normal state and serves as a great reminder to focus on engaging your core throughout the day!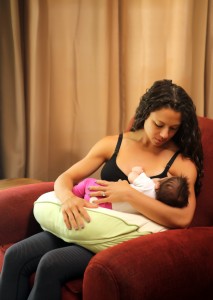 #4. Feeding Pillow. A comfortable feeding pillow is key and will make feeding your baby so much more enjoyable! Whether you are nursing or bottle feeding, they make the experience that much more comfortable. These pillows also are great for tummy time and as your baby starts to sit up. They also make for a great head rest! 😉
#5. Placenta Encapsulation. Placenta encapsulation has been along for generations although is becoming more popular. The placenta is the nutrient power house  for your baby and carries pregnancy hormones. Once you deliver your placenta and eliminate that hormones from your body, it can cause quite a dip in hormone levels. 
Replenishing those hormones by adding them back into your system will help with mood, milk supply, sense of well being and so much more! I highly believe in placenta encapsulation as a natural way to restore your hormones.
Pregnancy can be a challenging time full of so many unknowns! Let me help ease any stress with my fully detailed Ultimate Pregnancy Plan!  Click HERE to download your copy today!