Jalapeno Cilantro Burgers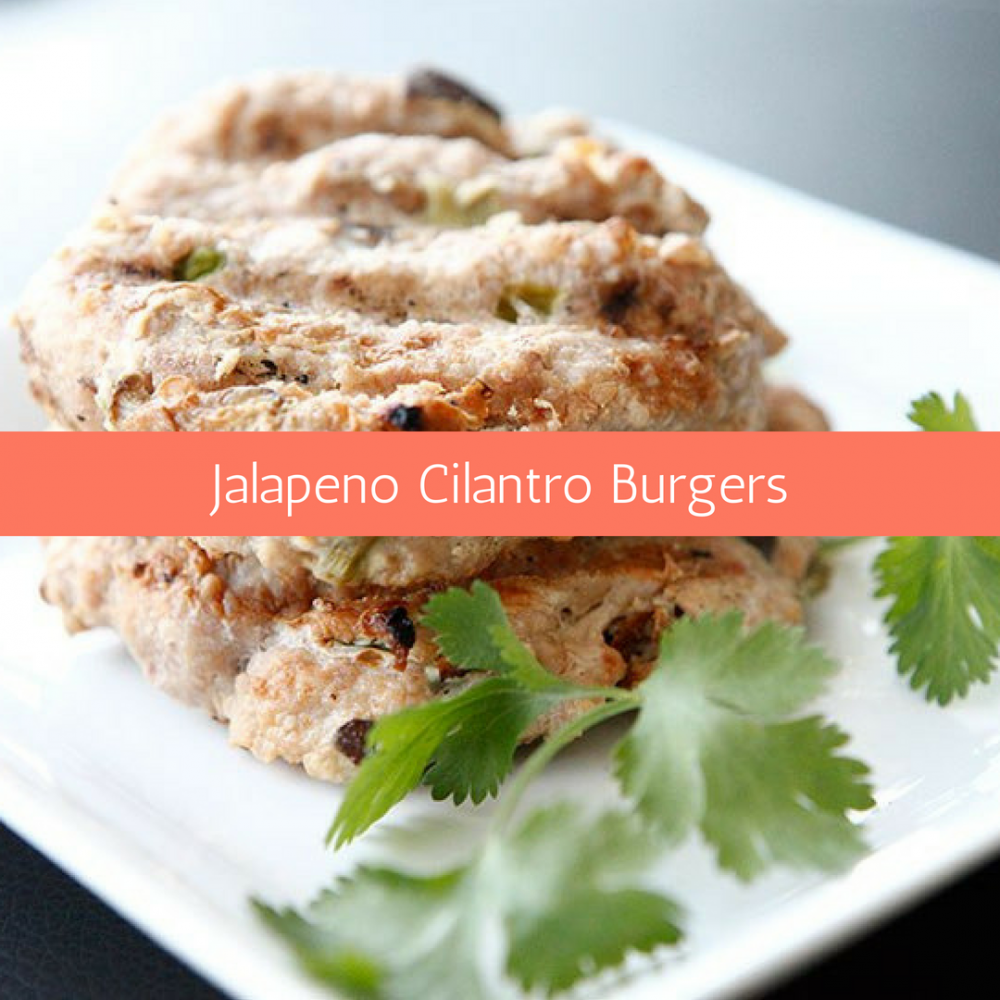 Jalapeno Cilantro Burgers (serves 4)
This delicious burger can be made as a patty, mini meatloaf, or even meatballs! They reheat well, making them perfect for meal prep. This recipe supplies 1 serving of protein AND 1 serving carbs, so it fits any of my meal plans where a meal contains 1 serving of carbs (15 g). 
Ingredients: 
1 pound 99% lean ground turkey/chicken
2 egg whites
1 C oats or cooked quinoa
½ jalapeno pepper, minced
⅔ C tomatillo, chopped
1 green bell pepper, finely chopped
1/4 cup white onion, finely chopped 
1-2 cloves garlic
¼ C fresh cilantro, chopped
¼ C Salsa
juice of 1 lime
1 tsp lime zest
Salt and pepper to taste
Directions: 
Place all ingredients in big bowl and mix well. Form into 4 turkey patties, place on foiled lined cookie sheet. If you are making loaves, spray mini loaf pans and add turkey mixture. Bake in oven at 350 until fully cooked (internal temperature reaches 165 degrees). Wrap in large cabbage or lettuce leaves, garnish with cilantro and enjoy!