Holiday Cookies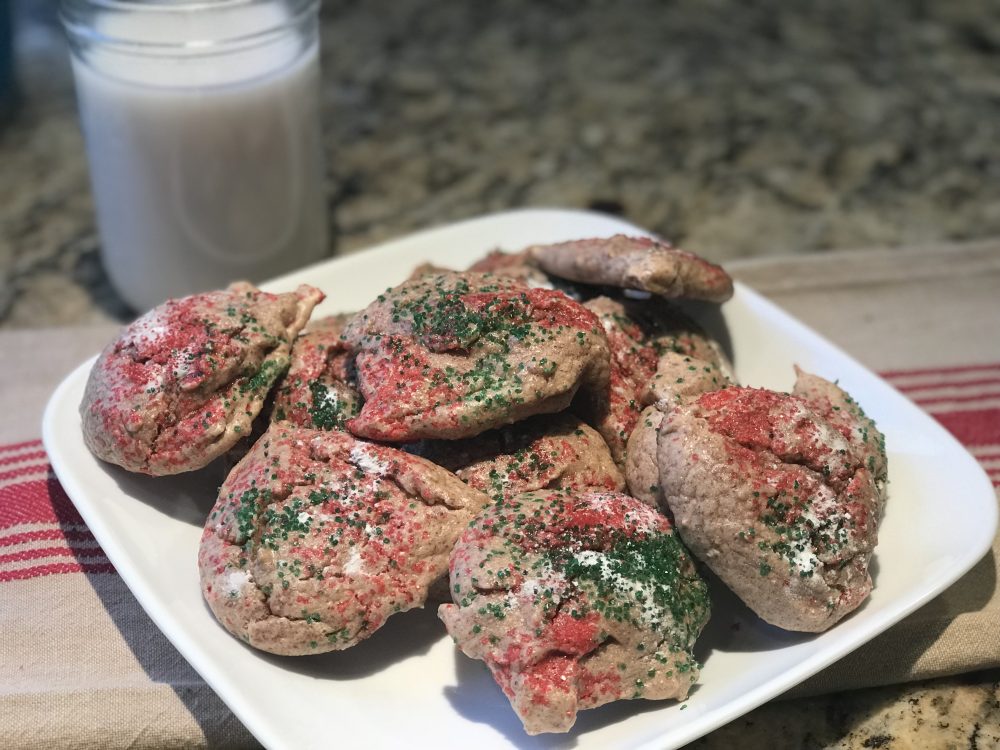 These are extremely healthy guilt free cookies. Low Carb High Protein, perfect for a fat meal on our plans. 1 cookie = 1 fat exchange on our PLANS. Enjoy!
Ingredients:
3 scoops Angel Food Cake- Original
8 oz, Greek Yogurt – Non Fat, unsweetened
2 cup, Bob's Almond Meal/flour
0.50 tbsp(s), Ground Cinnamon
1 tsp(s), Spices, nutmeg, ground
6 Sticks Monkey Bread Flex Flavors
2 whole eggs
2 large, Eggs – White only, raw
1 tsp, Baking Powder
1 tsp baking soda
pinch of salt
holiday sprinkles (optional)
Directions: 
Preheat oven to 350 degrees. Line a cookie sheet with foil or wax paper. If you are using foil, spray with non-stick spray such as coconut oil. Set aside. Place all ingredients into a food processor and mix well. Spoon onto cookie sheet. Sprinkle with holiday sprinkles, if you wish. Place in oven and allow to bake for 10-13 minutes, until golden brown. Remove from heat and allow to cool.
Makes 16 cookies.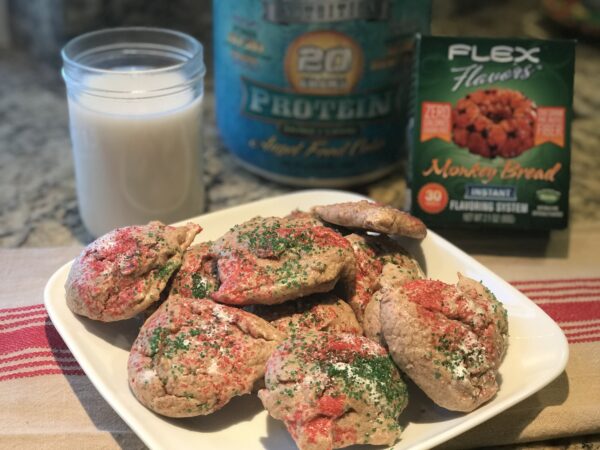 Nutritional Information (per cookie)
(does not include optional sprinkles)
Calories: 114
Total Fat: 6 grams
Saturated Fat: 1 gram
Carbs: 4 grams
Net Carbs: 2 grams
Fiber: 2 grams
Protein: 9 grams
Sugars: 1 gram
*1 cookies Can be subbed for any full serving fat meal (i.e. any meal that has fats such as 15 almonds, 2 oz avocado, etc.)