Guilt Free Low Carb Sandwich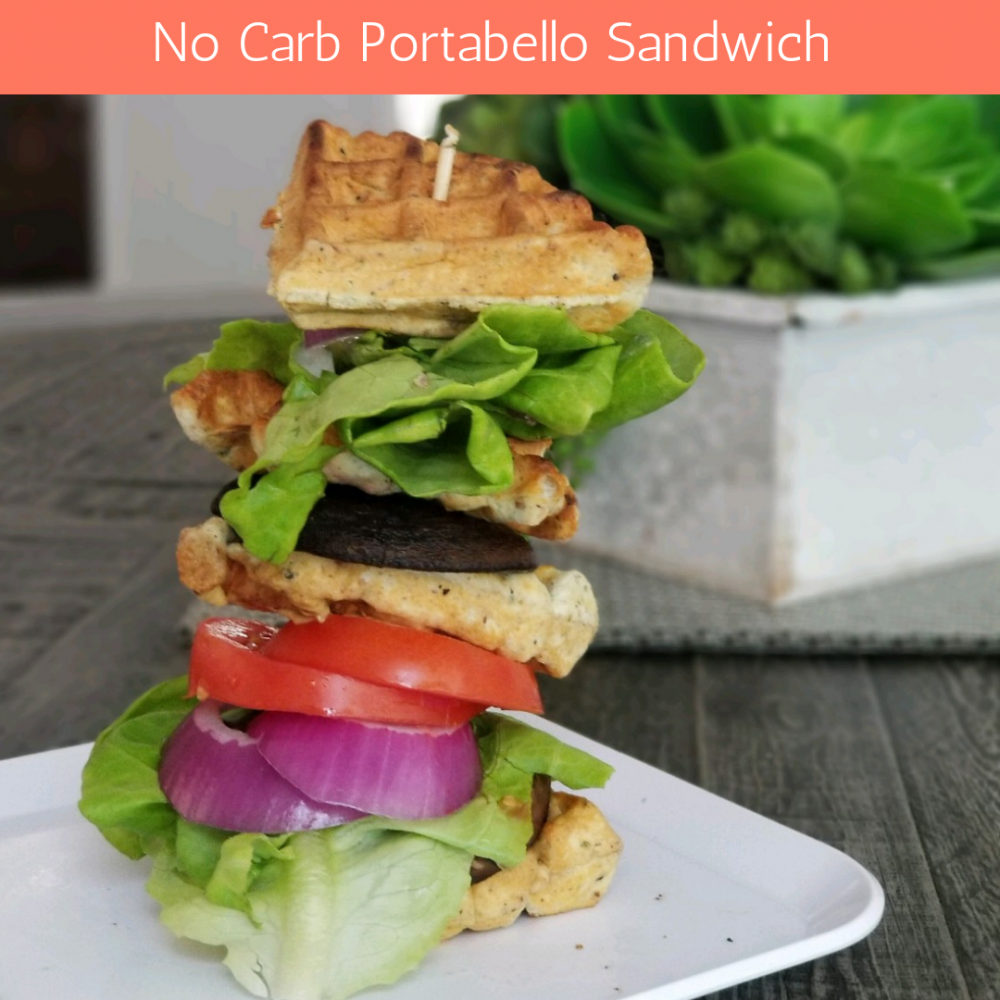 Cravings crushed with this fantastic NO CARB Sandwich. Give this a try and let me know what you think!
Ingredients:
-1 scoop Angel Food Cake protein powder
-2 egg whites
-1/4 cup almond meal (or 2 tbsp almond meal for one fat serving = 9 grams)
-2-3 cloves garlic minced, or use 2-3 Frozen Dorots
-1 tbsp basil or use 1-2 Frozen Dorots
-2 tsp "Everything but the bagel" mix (Trader Joes)
-2 tsp Italian seasoning or any multi seasoning mix
-1 tsp baking powder
-2-3 tbsp water
-2 portobello mushrooms
optional topping
-dijon mustard
(Feel free to add other seasonings and spices to get the flavor you desire- oregano, taco seasoning, pepper, etc.)
side of toppings of your choice  (sliced tomato, onion, lettuce, etc.)
Directions:
Place portobello mushrooms over stove top sprayed with non-stick spray. Add garlic over top, if desired. Cook on low until tender, flipping half way through cooking. Once cooked, remove from heat and set aside.
Mix all ingredients in a bowl until well combined. Heat waffle iron on medium heat. Add batter to waffle iron and cook. Remove from heat then toast if desired for added crunch. Layer waffle with, mustard (if using), portobello mushroom, and sandwich toppings. and enjoy!
*This is a lean protein + 2 serving fat meal. (15 g) so depending on which of my MEAL PLANS you are following, 
The Breakthrough Plan, 1 serving = 9 grams you can follow recipe and remove a serving of fat else where on the daily menu OR reduce almond meal from 1/4 cup to 2 tbsp.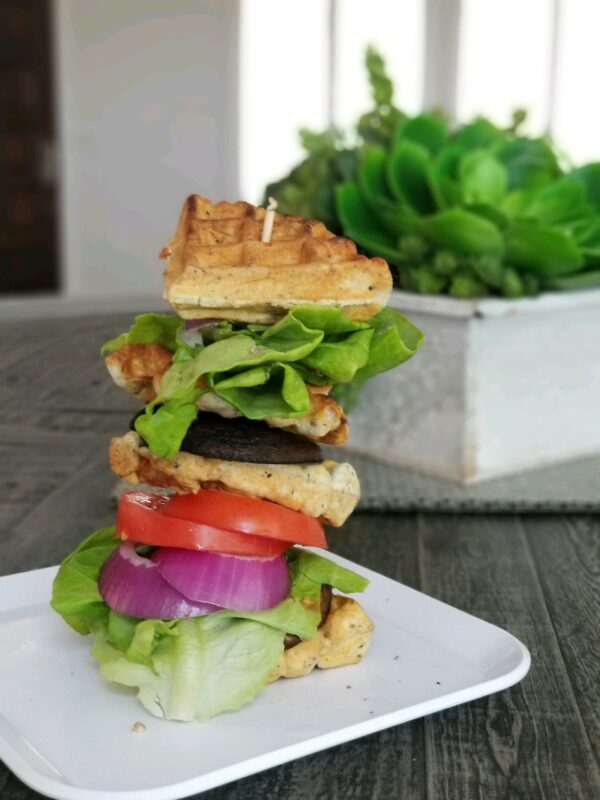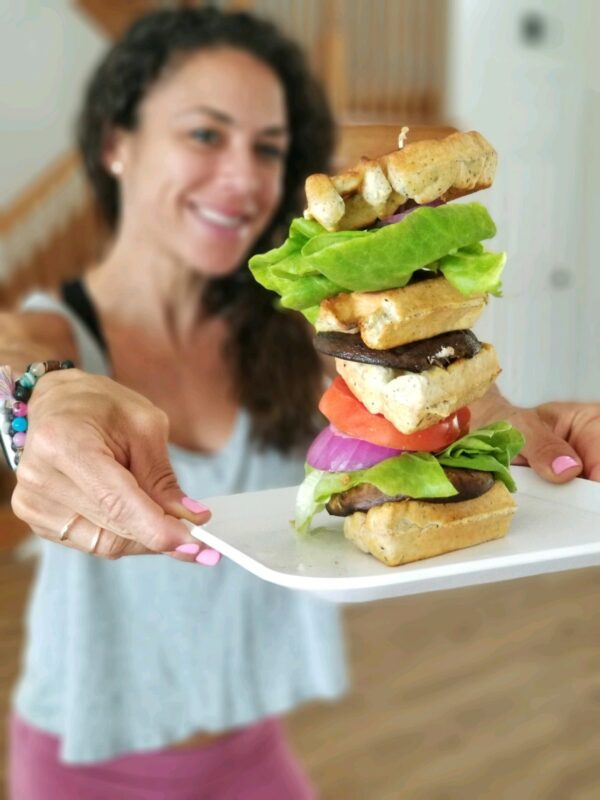 For more recipes compatible with my meal plans, daily workouts, accountability, weekly LIVE's, support and SO much more, become a VIP today. Join HERE. 
See video Demo from a recent VIP LIVE below
Do you feel alone in your journey without the support to keep you on track? Do you feel deprived on your "diet" and frustrated that you aren't seeing results?
Let me help you! Become a VIP Today, JOIN HERE.