As a new mom of two, running around and juggling both home and work life, what's for dinner becomes a common question! Before I know it, the day has passed and it is that time again! I still can't quite figure out how the day gets away from me so fast but it does! Planning out my meals, especially dinner, has become so much more important these days! When I am not well prepared, it can be too easy to throw a frozen veggie burger in the microwave, pour a healthy bowl of cereal or even call in for PF Chang's curbside pick up! I have found my crockpot to be my best friend these days!! I have always had a special born with my crockpot but suddenly our bond has just gotten tighter! 😉
Whether it is the dead of winter or middle of summer, I use my crockpot all the time! It not only saves on time but does all the work for you, cooking your dinner while your busy day is passing you by! The crockpot allows for you to literally throw whatever it is you are in the mood for, or whatever it is you have in your refrigerator, in the pot, set it and forget it! It's as simple as a few chops and the turn of a button and you've got yourself a warm gourmet meal ready to be served come dinner time!
Another added bonus is, you won't find yourself cleaning up tons of pots and pans after dinner, allowing for even less time spent in the kitchen and more quality time spent with your family! No matter what time of year it is, you can find a crockpot creation that resonates with your pallet! For summer, you may want chicken and summer vegetables and for the winter and cooler cooler months, a heavier root vegetable soup sounds tasty! This week, I had a surplus of parsnips and carrots that needed to be used up so decided to create a root vegetable soup! So many of my recipes are created based on what I have on hand and needs to get used! This simple vegetable root soup creation came out delicious and again didn't take much prep work or thought! Not only was it a perfect dinner for one evening but it kept in the refrigerator for a few days, making it dinner for two consecutive evenings! Each evening I simply changed up the protein served aside the soup and it made for a perfect dinner 2 nights in a row! Consider this extremely simple root vegetable soup to warm your tummy and save you lots of time!! Enjoy!!
Gina's Simple Root Vegetable Soup
Ingredients:
4 large parsnips, cut into 2 inch pieces
5- medium carrots, cut into 2-inch pieces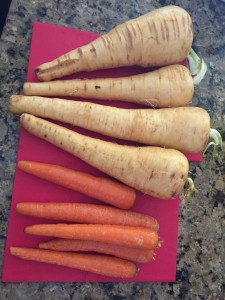 1 32 ounce container of low sodium chicken broth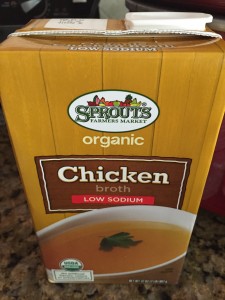 3 tablespoons olive oil
sea salt and fresh cracked pepper, to taste
3 cloves garlic, minced
2 tablespoons fresh basil
Directions:
1. Place all ingredients in a crock pot and allow to cook on low all day, 6-8 hours.


2. Drain all but about 1/4 cup liquid from the carrot and parsnip mixture and place in a food processor or high powered blender.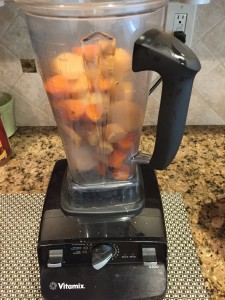 3. Mix or Blend until a smooth puree is formed.
4. Season with touch of sea salt and pepper and enjoy along side any lean protein of your choice.
*To reheat left overs, simply add puree to a large pot and cook on low until warm and allow to simmer until ready to serve.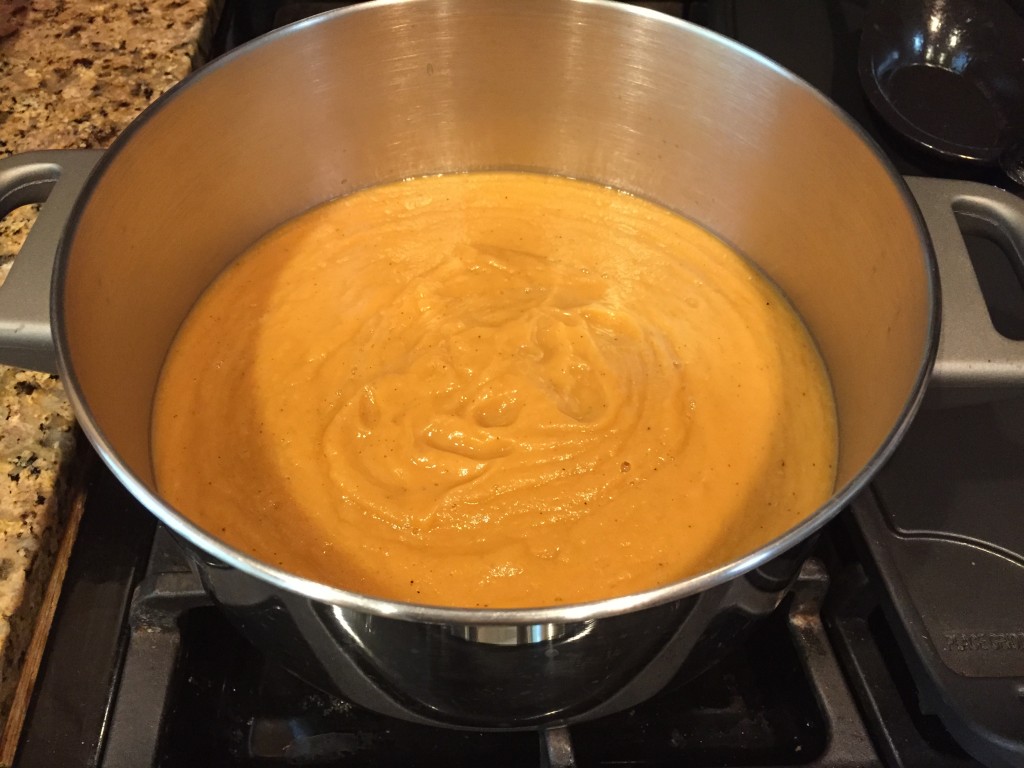 *Makes about 5 servings
Nutritional Information:
Per Serving (5 servings)
180 calories
Fat: 9 grams
Saturated fat: 1 gram
Carbohydrates: 27 grams
Fiber: 8 grams