Fitness Trends for 2017
Six weeks into 2017, how are your resolutions holding up? For those people who are still pushing through but looking for some more motivation, what are the trends for this year? Here are some of my predictions for what's going to keep growing in 2017.
HIIT and Crossfit.
2016 was the year of CrossFit and interval training. These workouts have their ups and downs, but one thing is for sure: they get you in shape. With the growth of the CrossFit games and the enthusiasm of interval trainers, this craze is sure to keep growing. Efficiency is everything these days, and people are learning the benefits of more condensed bursts of energy. Shorter, intense workouts burn more calories throughout the day than steady state cardio. This is where my G-Fit workouts come into play! Short yet Effective workouts to keep you burning body fat and metabolism revved up all day! With my VIP, daily workouts to continue with this trend for interval circuit training to get you in the best shape of your life with NO GYM necessary.
Boutique fitness classes.
Classes like Pure Barre, Soul Cycle, and various boot camps bring a sense of community to working out. They also foster an atmosphere of competition that pushes many men and women to work harder than the people next to them. Motivation is huge when there is a group. These classes are also ridiculously trendy, so there's no way it won't keep growing. My VIP offers the accountability and sense of community however there is no need to even have to leave your house to attend a class to feel a part of something. Being a part of a community and having the support is HUGE and people are seeing the impact this really has on reaching your goals.
Mindfulness/Yoga.
It seems like around every corner of the Internet people are seeing yoga and wellness posts sprouting up. Yoga and pilates have become big trends that are showing huge improvements in both physical and mental strength. In-home meditation studios are becoming more and more popular too. In a culture where everyone is constantly running, it's important to slow down and take time to focus on mental health. This is an area so many people forget about. They are focusing so much on the physical side of things but forget that it all stems from the mental. Mindfulness will take your physical game to another level. I cover mindfulness and the power of the mind in my VIP membership with weekly mantras and exercising both the Body AND Mind to get you into the best shape of your life. This is a huge advantage I have had to my fitness and that is why I want to share this with you! Who is ahead of the trends already?! 😉
Wearable Fitness.
Fitbits, Apple Watches – people want to know how much they're working out. Tracking heart rates, distance walked or run and sleep cycles are great ways to follow along and learn more about the progress being made. It's not all about technology, either. Athleisure is also continually rising! Companies like Betabrand and Lululemon are creating lines of pants that are build to look like daily wear but are flexible and optimal for working out. They're not the only ones doing this, and the trend is only going to continue to grow. For those of us that live in our workout clothes, this is huge! Once workout clothes were seen as just that, clothes you workout in, but now companies are creating style that allows you to workout AND go out in the same pants. Brilliant for those of us who live in workout clothes! Keep it coming, I hope to never have to wear jeans again 😉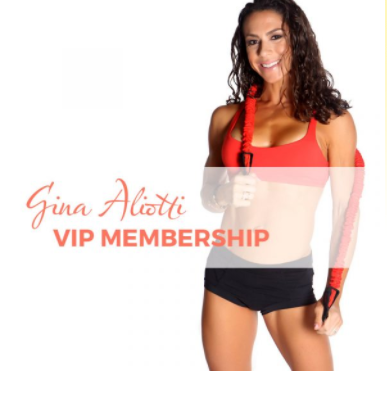 It's time to make the best of YOUR 2017! Join my VIP membership to tackle your goals and finally take your fitness to the next level!