Coffee Cake Crumble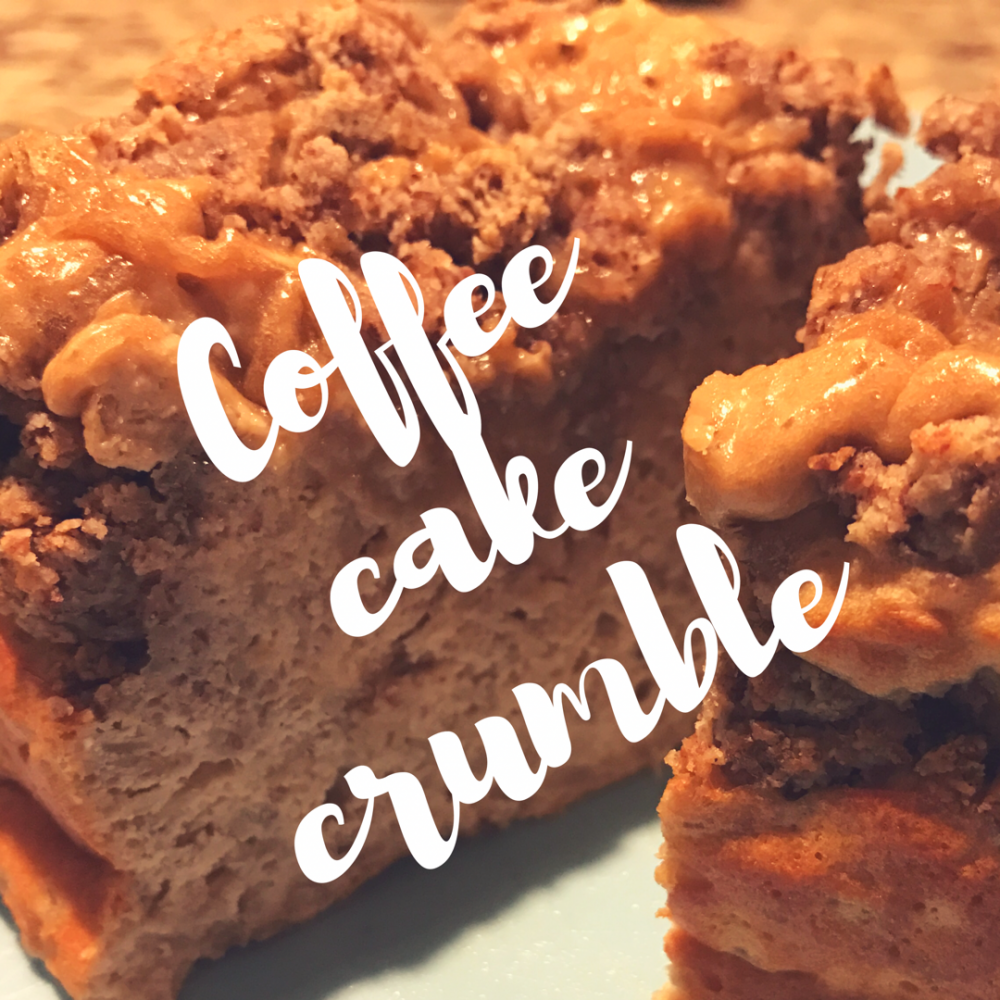 Ingredients:
Cake
-1/2 cup oats (regular or quick)
-1 scoop Devotion Angel Food Cake Protein Powder
-2 egg whites
-1/2 cup coffee
-2-3 Monkey Bread or Birthday Cake Flex Flavors
-dash of cinnamon
-1 tsp baking powder
Crumble:
-1/4 cup almond meal
-1 egg white
-2 Monkey Bread Flex Flavors
Directions:
Preheat oven to 350 degrees F. Prepare all cake ingredients in large bowl and mix well. Place in loaf pan sprayed with coconut oil spray. Place batter in pan and set aside. Spray skillet with coconut oil spray and allow to heat up while you prepare crumble. In small bowl, add almond meal, egg white and Monkey Bread Flex Flavors. Add to skillet and allow to cook while using spatula to create "crumbles". Once golden brown, add over top cake batter and place in oven to cook for about 20 minutes or until toothpick comes out clean. Be sure NOT to overcook. Eat warm or allow to cool. Dip in coffee, even better. Enjoy!
1 Serving
*Can sub this for any loaf or pancake on ANY OF MY PLANS consisting of 1/2 cup oats. Use 1/2 crumble and remove fat from another meal or use full crumble and remove fat from 2 meals…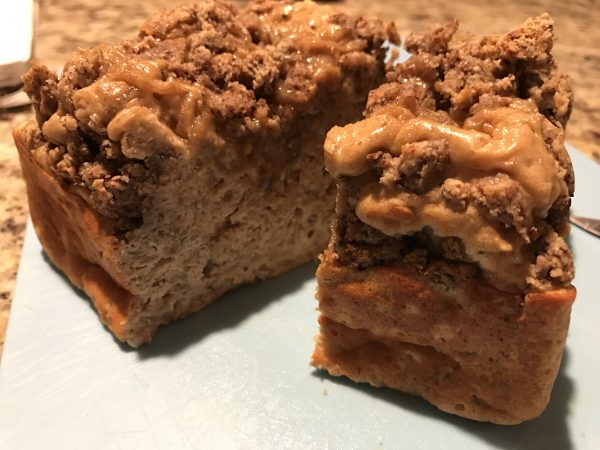 NUTRITION INFO:
serving: 1/2 cake
230 calories
Fat: 9 grams
Sat Fat: 1.25 grams
Carbs: 18 grams
Net Carbs: 14 grams
Protein: 18 grams
Fiber: 4 grams
Sugar: .5 grams