Fall is officially here and you know what that means, pumpkins and pumpkin spice are everywhere. It is amazing how quickly you shift from summer fruits to fall deserts. Within days, my house was infused by the smell of pumpkin vanilla candles, my kitchen smelled of pumpkin cookies and pumpkin spice lattes are my new favorite treat. I couldn't help but get right to baking some of my favorite fall pumpkin cookies. Each cookie is less than 100 calories and the perfect healthy treat. Whether you want to enjoy them for breakfast or an afternoon snack with your kids, these are so chewy and delicious. Here is my first recipe of the season and I am excited to share many more of my fall pumpkin favorites. I hope you enjoy these Chewy Oatmeal Pumpkin Cookies as much as me and my family do. Enjoy!
Ingredients:
-2 cups oatmeal
-1/2 cup almond flour (almond meal)
-2 scoops Angel Food Cake Protein Powder
-1 cup pumpkin puree
-1 whole egg
-3 egg whites
-4 Pumpkin Spice Flex Flavors
-2 Monkey Bread Flex Flavors
1/2 cup unsweetened almond milk
-1/2 tsp sea salt
-1/2 tsp baking powder
-1/2 cup Chocolate Chips (I used Libby's Stevia chocolate chips)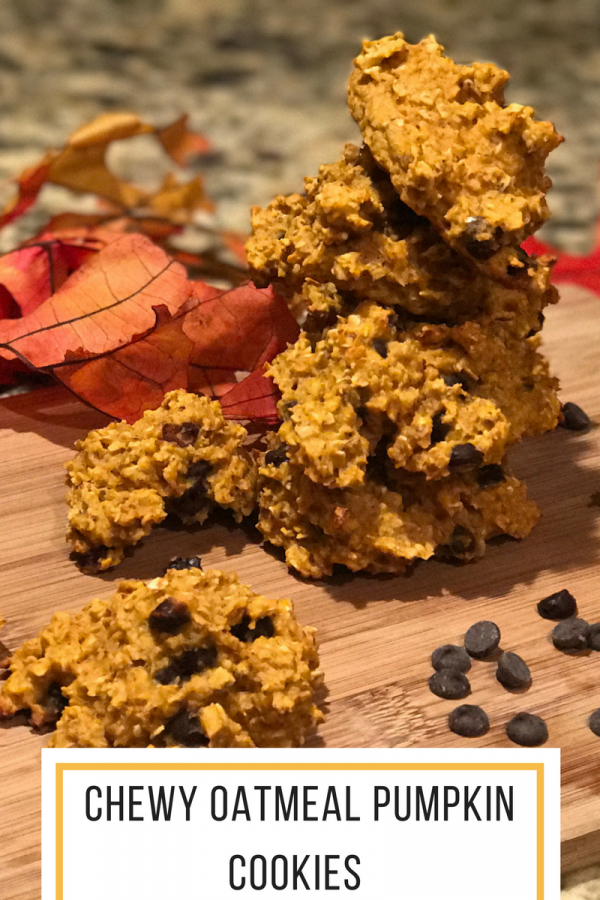 Directions:
1. Preheat oven to 350 degrees.
2. Place all ingredients, except chocolate chips, in a bowl and mix well. Option to place in mixer although not necessary.
3. Line cookie sheet with foil and spray with coconut oil non stick spray.
4. Add in chocolate chips.
5. Spoon dough onto cookie sheet.
6. Bake for 15-18 minutes, until golden brown.
7. Allow to cool and enjoy!!
Yields: 16 COOKIES
Nutritional Information: 1 cookie
(does not include chocolate chips)
Calories: 86
Fat: 3 grams
Saturated Fat: .5 grams
Carbs: 9 grams
Fiber: 2 grams
Net Carbs: 7 grams
Sugars: .8 grams
Protein: 5.8 grams