Almond Butter Black Bean Brownies
Ingredients:
-1/2 cup almond butter (feel free to use any nut butter of your choice, note nutritional content will change)
-2 whole eggs
-1 can black beans, rinsed and drained
-2 scoops (1/2 cup) chocolate protein powder
-1/4 cup stevia
-1 tsp Xanthan Gum
-1 teaspoon vanilla extract
-1/4 teaspoon sea salt
-1/4 teaspoon baking soda
-1 tablespoon ground cinnamon
Optional- 1 tbsp cacao or unsweetened cocoa powder
Makes 12 Brownie Bites
Directions:
Preheat oven to 325 degrees. Grease baking dish (8×8) with non stick coconut oil spray and set aside.
1. In a large bowl, use a hand mixer to mix almond butter until creamy.
2. Mix in eggs, stevia, vanilla, and black beans.
3. Add salt, baking powder, Xanthan gum and cinnamon and continue mixing until all combined.
4. Add protein powder and continue to mix well until powder is all combined with batter.
5. Transfer mixture into a well greased baking dish (8×8 works great).
6. Bake at 325 for 20-25 minutes until when pierced with a toothpick it comes out clean.
7. Allow to cool.
8. Sprinkle with Stevia powder over top.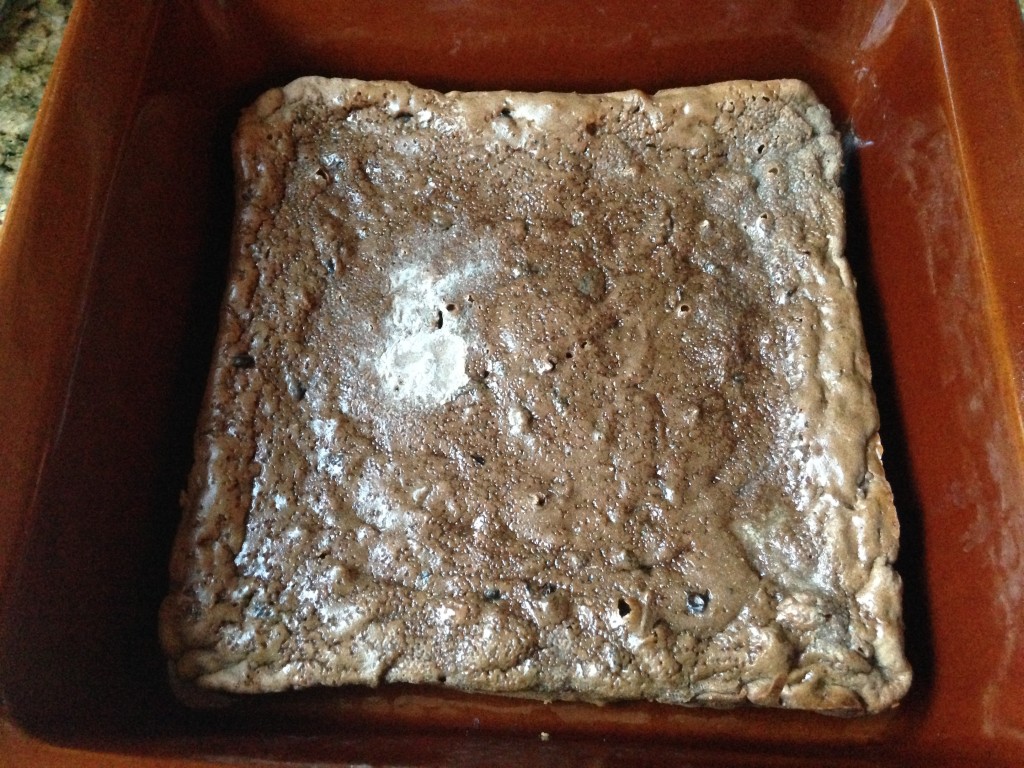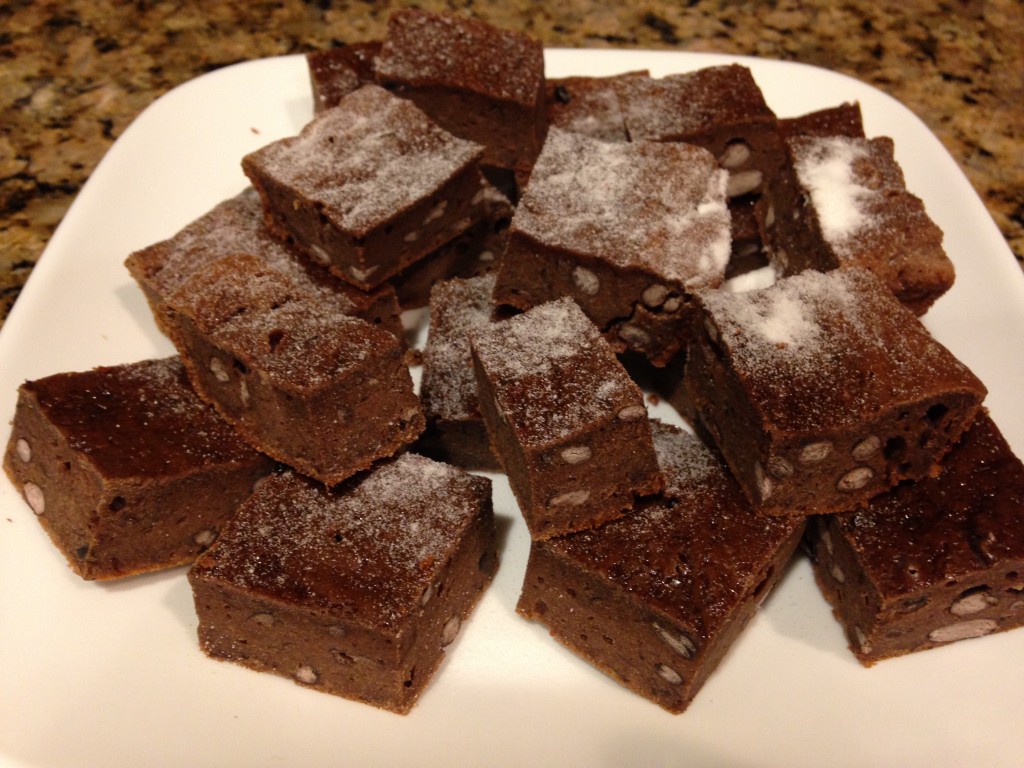 Cut into squares and enjoy at room temperature or place in freezer for frozen (fudge) brownie bites)
NUTRITIONAL INFORMATION (per serving):
(serving size 12)
Calories: 125 calories
Fat: 7 grams
Saturated Fat: Carbohydrates: 9 grams
Fiber: 6 grams
Net Carbs: 3 grams
Protein: 7 grams
Sugars: .5 grams