Ingredients:
Bread
4 scoops Angel Food Cake Protein
1 cup oatmeal, raw
4 whole eggs
3 ripe medium bananas
1/4 cup unsweetened almond milk (or milk of your choice)
6 Bananas Foster Flex Flavors
1 tsp baking powder
1 tsp baking soda
15-20 chocolate chips – optional
Crumble
1 tbsp coconut oil
1/4 cup almond meal
2 egg whites
1 Coconut Biscotti Flex Flavor OR Italian Almond Cookie
Directions: 
Preheat oven to 375 degrees. Spray about an 8×2 cake pan with non stick spray. I used coconut oil. Set aside. Mix all bread ingredients (except chocolate chips)  into a food processor and blend until fully combined.  Add to cake pan and sprinkle with chocolate chips, if you are using them.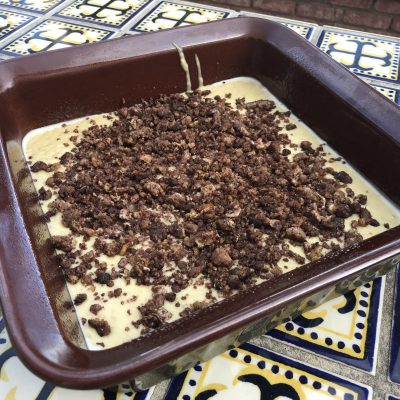 Place a saute pan on medium heat and add coconut oil. Add remaining ingredients and pan fry using spatula to separate while cooking. This is key to get the crumbles. Continue scrambling until almost cooked. Sprinkle over banana mixture and place in oven for 18-20 minutes, until golden brown and cooked all the way through. Allow to cool and enjoy warm or room temperature.
*This is a great healthy refuel treat. Without the chocolate chips has NO sugar other than the bananas! Calorie dense but so good for you!
This will be a perfect post Breakthrough Challenge treat!
My kids LOVE this one so give it a try to share with the entire family! Makes a great healthy "treat" for the kids.
Serving Size: 6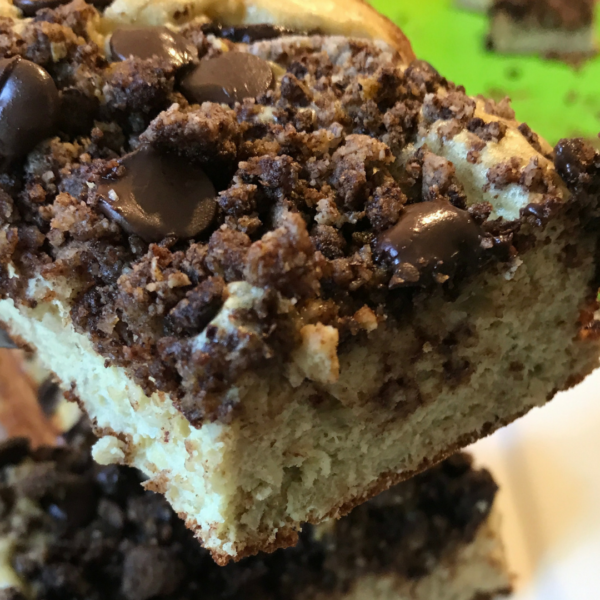 For No Gym Home Workouts, Recipes, exclusive content, Discounts on Devotion Nutrition and more, Become a VIP Today.